Fortnite OG is more popular than even Epic Games could have anticipated.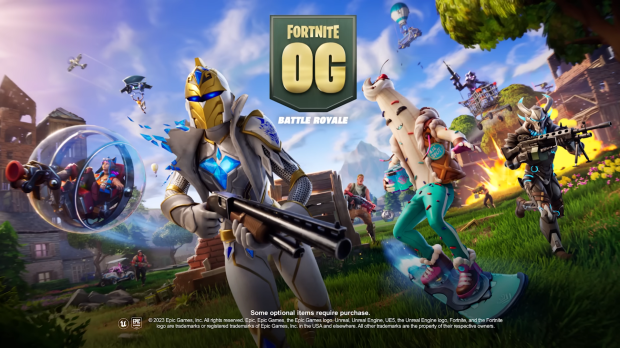 Fortnite's latest season takes players back to the past--to the halcyon days of 2018, before the pandemic, and back when the battle royale sensation was on top of the world. Similar to WoW Classic, Epic's new Fortnite OG Chapter 1 season essentially resurrects the BR as it was six years ago, almost like players are opening up a time capsule and jumping into Fortnite's best-ever year (during 2018, Fortnite generated over $5 billion in revenues, more money than it ever has before).
Now Epic has announced some incredible stats for their mega-hit sensation. According to the latest metrics, Fortnite OG Chapter 1 has helped the game absolutely smash engagement records. Over 44.7 million players played Fortnite yesterday, which is the "biggest day in Fortnite's history." Gamers also played 102 million hours worth of BR action.
To put these numbers into perspective, we can align and compare the one-day blockbuster stats up against traditional monthly active user data.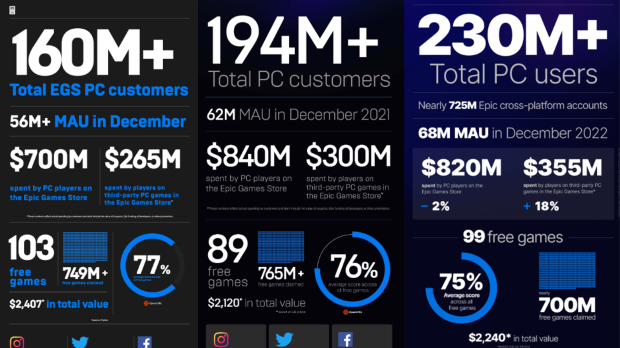 In 2022, the Epic Games Store had 68 million monthly active users (MAUs) for the entire year. So in just one day's time, Epic has captured about 65% of the company's entire MAUs for 2022.
While Fortnite is immensely popular, Call of Duty may take the daily active user crown. According to testimony provided by Activision-Blizzard CEO Bobby Kotick during the FTC v Microsoft federal trial, Call of Duty enjoys some 70 million daily active users across all platforms.
Roblox, another incredibly popular game, enjoys about 66 million daily active users.
It's important to note that Fortnite's breakout 44.7 million record doesn't equate to actual daily active users (DAUs), and that these comparisons are loosely based to give readers a better idea of just how big Fortnite OG's launch has been.