The latest on the NVIDIA RTX 4090 GPU ban over in China is that it's going ahead as planned for this month, and we've got a theoretical date for the kick-off - namely November 17.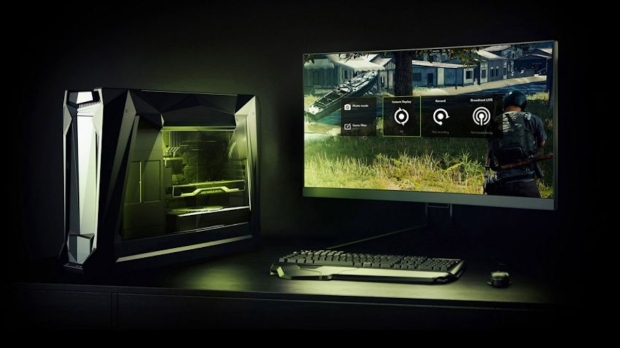 That's the word from the rumor mill, anyway, though we should add a whole lot of salt to this, as the source is MyDrivers (specifically Kuai Technology). Note that MyDrivers is not top of our list of favored sources, it has to be said (but it has made correct predictions in the past).
We're told that 'many' graphics card makers over in China have confirmed to the tech site that the RTX 4090 will be banned in the country on November 17.
Past rumors have pointed to November being the month when the US ban will come into force, but there's been doubt elsewhere on the grapevine about how true this is - and whether any ban might be put off to a later date.
Indeed, there's been some chatter than the ban won't happen at all, but this has been dismissed, by and large. However, MyDrivers does tack on a caveat that the mentioned date could be changed.
Pricing woes
As we've discussed before, the reason why everyone needs to be aware of a ban in China is that it's going to push up prices for the RTX 4090 in the short-term outside of the region.
What's happening is that demand in China has gone pretty crazy, as anyone mulling a purchase on the RTX 4090 is jumping to buy while they still can - and so prices have shot up. In turn, shipments to China have leapt in order to capitalize on this GPU feeding frenzy, and so stock is running shorter in other regions as a result.
We've already seen prices rises for RTX 4090 graphics cards in the US, and that situation is likely to worsen - at least for now. When the dust of the Chinese situation settles, prices should normalize again. We chew over this in more depth in our full look at why you shouldn't buy an NVIDIA RTX 4090 GPU right now, but wait a while instead.
This might be a frustrating situation for those who wanted a Lovelace flagship before the Holiday season arrives, but there's not much that can be done: you can wait, or just pay more and be done with it.
There could be another good reason to be virtuously patient, though - and that's NVIDIA's refreshed graphics cards which are in the pipeline.
There's an inbound RTX 4080 Super in theory, and given how the specs are shaping up according to rumors, this could be an excellent alternative to the RTX 4090 that'll save you more than a bit of cash.