Mini PCs can be impressive when you realize how much power they pack into a tiny form factor, and for me, it usually comes down to "What games can it play?" Will it be limited to indie titles that don't require much in the way of GPU hardware, or can it handle playing some modern titles like Resident Evile 4 Remake and Diablo IV with decent visuals and performance?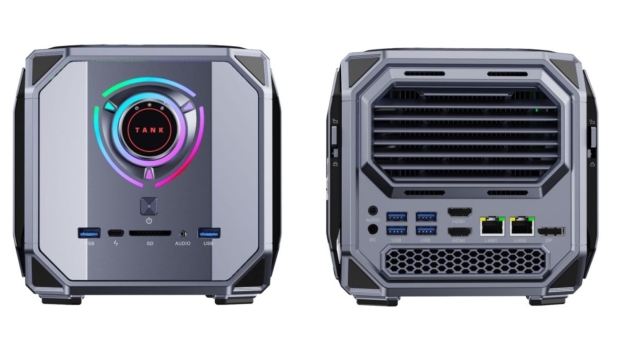 Chinese manufacturer AceMagic has been creating impressive Mini PCs for a while now; we recently went hands-on with the ACEMAGIC AMR5 AMD Ryzen Mini PC and were impressed with it as an entry-level gaming box. Check out our full review of it here.
For me, I've actually been testing the ACEMAGIC AM20 AMD Ryzen 7 7735H Mini PC as an all-in-one emulation and PC gaming box (I'll have a write-up on it soon) - and have been having a blast. So today's news about the new AceMagic Tank 03 featuring up to GeForce RTX 3080 mobile graphics is enough to grab my attention, even if the overall design looks like a boombox or portable stereo from the late 1990s.
The AceMagic Tank 03 arrives in a cube shape, measuring just 167 x 167 x 161mm. Inside is some serious hardware, too, with up to an Intel Core i9-12900H CPU, NVIDIA GeForce RTX 3080 mobile graphics, and 64GB of DDR5 memory. It's also stacked with ports and expansion options with M.2 storage, Thunderbolt 4, 6 x USB 3.2 Gen 2, HDMI 2.0, DisplayPort 1.4, inbuilt Wi-Fi 5, and Bluetooth.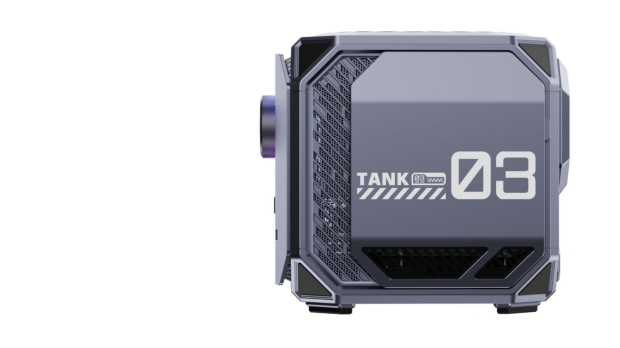 According to the specs, there will be models with an Intel Core i7-12700H CPU as well as NVIDIA GeForce RTX 3060M (80W) or NVIDIA GeForce RTX 3070M (120W) graphics - though as of writing, pricing and availability haven't been announced. Either way, it seems that the AceMagic Tank 03 will be a pretty formidable little gaming rig, no matter the configuration.
With RGB lighting and a dial on the front, the cube design also sports serious cooling for both the CPU and GPU, with 2 x D8 heat pipes in an O-shaped layout, fans, and an intake vent on the bottom for the CPU with 5 x D5 heat pipes, larger fans and an air intake vent on the top for the GPU. The dial, which is called the Performance Dial, will allow you to switch between different modes - Silent, Auto, or Performance.
As far as Mini PCs go, the AceMagic Tank 03 seems pretty cool because it's clearly a PC gaming rig.