NASA has taken to its social channels to say that humans will never visit the biggest planet in the solar system, but we may visit one of its moons.
That planet is, of course, Jupiter, and according to NASA, humans won't be going there anytime soon - in fact, no human currently alive will be visiting Jupiter. Why? Well, the answer is simpler than you may expect, Jupiter is entirely made of gas, hence its categorization as a gas giant. Additionally, the scientific value of humans visiting isn't worth the risk when valuable observations can be conducted from space and ground telescopes. So, with Jupiter crossed off the list of potential locations to visit, what's the next best option?
Europa, one of Jupiter's 95 moons, orbiting the massive gas giant. NASA has already selected this moon as a location for a satellite to be launched. This mission is called "Europa Clipper" and is scheduled to launch next year on the back of a SpaceX Falcon Heavy rocket. Europa is slightly smaller than Earth's moon and is the sixth closest to Jupiter. Furthermore, Europa is made of silicate rock and has a water-ice crust that researchers believe may have oceans beneath its surface that contain extraterrestrial life.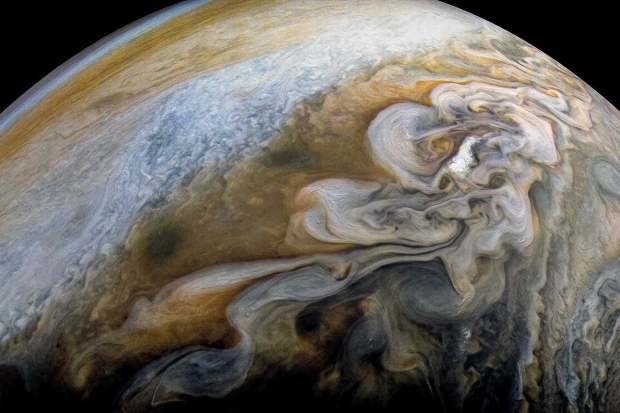 NASA may eventually send astronauts to explore the surface of Europa, but for now, the space agency is pushing for the public to be content with engraving their name on the Europa satellite. The public has been quick to remind NASA about how technology can develop in leaps and bounds in such a short amount of time and that its pessimism isn't appreciated.