During the era of Doom, Quake, and Half-Life, console gamers got their slice of iconic first-person action on the Nintendo 64 with a little game called Goldeneye 007. Developed by Rare (now a first-party Xbox Game Studio), it revolutionized the genre as something more than games that are best experienced on PC.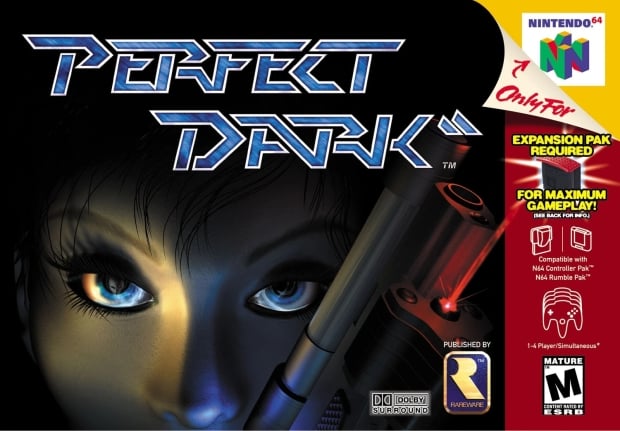 The James Bond adaptation was released in 1997, with the team's follow-up - and original science fiction espionage IP by the name of Perfect Dark - hitting the console in 2000. As a first-person shooter for Nintendo gamers, it took what made Goldeneye 007 so popular and dialed it all up to 11, from the single-player missions to the multiplayer with bots and crazy weapons and rulesets.
With Xbox bringing Perfect Dark back to Xbox Series X|S via the newly formed The Initiative, the good news is that thanks to decompiling efforts that led to native versions of N64 games like Super Mario 64 being fully playable on PC - it looks like we can add Perfect Dark to the mix.
The build, available via GitHub, does require a ROM, but it works the same way a straight-up port would. Supporting resolutions up to 4K and even ultrawide, there are some updated visual effects and UI elements, plus the ability to adjust the FOV. There's also a dedicated crouch button now.
The best part, of course, is the ability to play Perfect Dark with a keyboard and mouse or modern FPS controls with an Xbox pad at a full 60 FPS. The full game is playable, and as a port, it can be modded too. Here's hoping we see someone add 4K texture packs, full path-tracing, or ray-tracing to the game. With the game fully decompiled, this isn't emulation; it's the game running natively on PC - opening the door to unlimited customization.