Data acquired by NASA's James Webb Space Telescope (JWST) may be used to finally understand the weird signals coming from a super-Earth planet within our galactic neighborhood.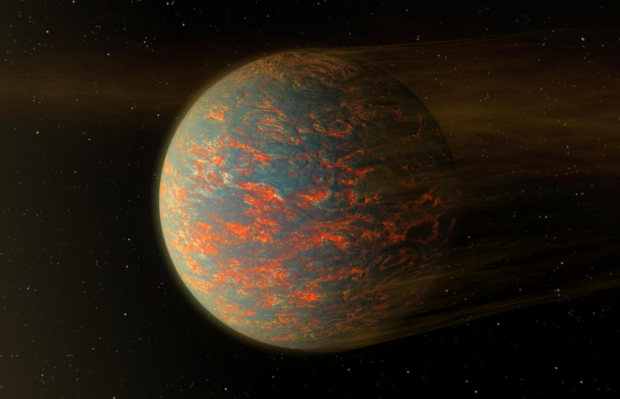 That planet is 55 Cancri e, which, according to reports, is the first super-Earth that astronomers ever discovered. The planet is located just 40 light years away from Earth and was originally discovered in 2004. Since then, astronomers have been puzzled at the strange signals coming from the planet, which indicate that the planet's atmosphere is continuously being produced but also quickly burned away.
In a new paper accepted into the Astrophysical Journal Letters, researchers argue that these strange signals are a result of intense volcanic activity on the surface of the planet. According to the study, constantly erupting volcanoes eject hot gas and carbon-rich elements that produce an atmosphere that is then ripped away from it by its parent star, located nearby. Notably, 55 Cancri e is positioned just 2% of the distance Earth is located to the Sun, meaning the planet completes one full orbit of its parent star in just 17 hours.
The extremely close proximity to its parent star results in the planet's day side having surface temperatures of 4,400 degrees Fahrenheit, with its night side still having temperatures of around 2,060 Fahrenheit. This continuous cycle of outgassing by volcanoes that then produce an atmosphere, which is quickly ripped away by its parent star, is what is causing these strange signals identified by astronomers. Or at least that's what this study suggests.