There have been many rumors surrounding Nintendo's next-generation console, speculatively named "Nintendo Switch 2", and now we have a new patent to dive into that may very well be the first-ever look at what Nintendo's expected to launch next.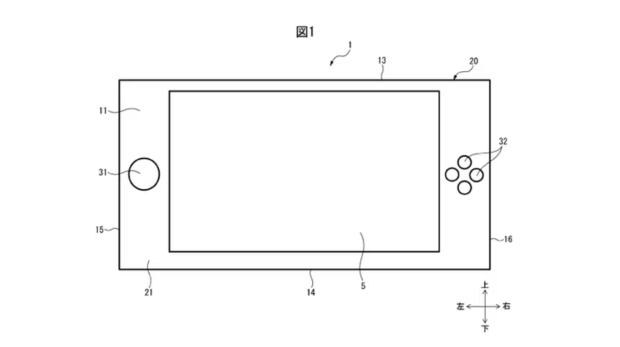 Previously, rumors surrounding the Nintendo Switch 2 have suggested Nintendo's next-generation console will be powered by an Ampere-based NVIDIA chip that will come with support for DLSS, making the performance comparable to the PS4 and Xbox One. Now, a patent that was filed in 2022 and published in October 2023 has given some insight into what the new console could look like design-wise.
The above image suggests that the new console won't feature Nintendo's Joy-Con controllers and will only have one joystick on the lefthand side of the screen. Additionally, the patent indicates it will feature four buttons on the right-hand side of the screen and two shoulder buttons at the top of the console. Furthermore, the home button is located at the bottom of the device, which is also home to the USB port, speakers, and a button dedicated to capturing gameplay recordings.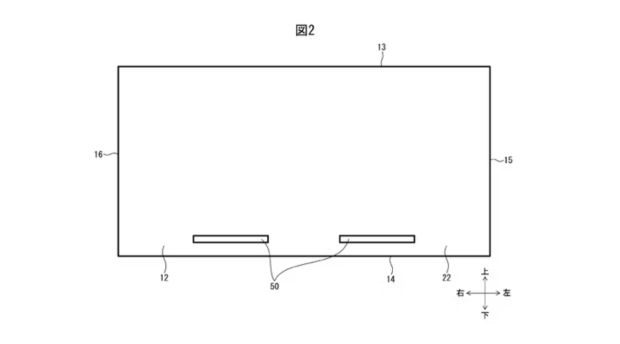 Compared to the Nintendo Switch, this patent has swapped the volume rocker and the power button. Furthermore, there is the inclusion of a cartridge slot and a headphone jack.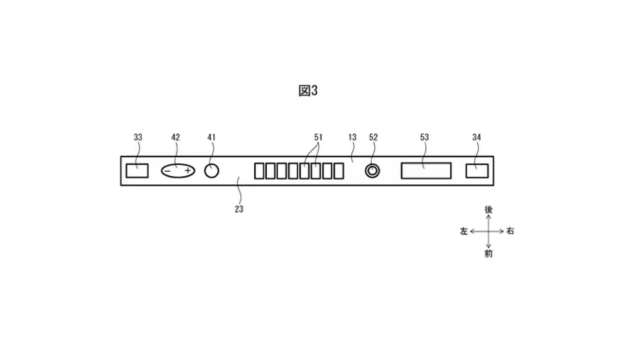 It should be noted that Nintendo hasn't officially revealed any details of its next-generation console and that patents don't necessarily directly reflect what the company is actually working on. Take this information with an appropriate dose of skepticism.