NASA has revealed the contents of the capsule returned to Earth through its OSIRIS-REx mission, which aimed to collect a sample from the asteroid Bennu.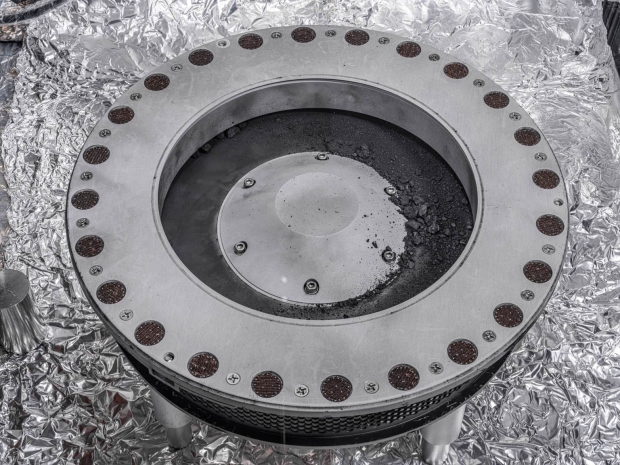 NASA administrator Bill Nelson took to the stage to announce that NASA has successfully returned its first-ever asteroid sample and conducted its first analysis. Nelson explains that results from the first analysis showed the samples contained an abundance of water in the form of hydrated clay minerals - that also contain carbon. More specifically, NASA writes on its blog the sample shows evidence of having "high-carbon content and water," which could indicate the "building blocks of life on Earth."
These samples will be studied for years to come, with researchers attempting to answer the question of how the building blocks arrived on Earth - did an asteroid rich with the necessary ingredients collide with Earth's surface millions of years ago, essentially dropping off the building blocks of life that have eventually evolved into what it is today? Studying samples from Bennu will allow researchers to understand the evolution of the solar system and, by extension, Earth, with NASA researchers even describing Bennu's samples as "unlocking a time capsule that offers us profound insights into the origins of our solar system."
"The bounty of carbon-rich material and the abundant presence of water-bearing clay minerals are just the tip of the cosmic iceberg. These discoveries, made possible through years of dedicated collaboration and cutting-edge science, propel us on a journey to understand not only our celestial neighborhood but also the potential for life's beginnings. With each revelation from Bennu, we draw closer to unraveling the mysteries of our cosmic heritage," said Dante Lauretta, OSIRIS-REx principal investigator, University of Arizona, Tucson.