We're all expected to find peace with the fact that high-end enthusiast-class GPUs are massive units. Triple slot thickness, three fans, chunky heatsinks, and 'pipes everywhere' are required to keep the high-end 2023 graphics card from getting so hot that it melts into a pool of lava. At least, that's the idea for a traditional air-cooled card.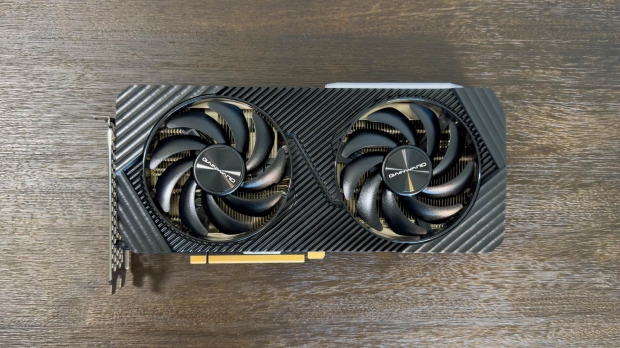 But maybe not. Over on Reddit, a GPU enthusiast named TechTaxi took it upon themselves to reduce the physical footprint of a powerful GeForce RTX 4080 and get its size down to a more case-friendly two-slot thickness with two fans for cooling. They took the 3-slot triple fan action of the Gainward GeForce RTX 4080 Phoenix "GS" and put the GPU and RTX 4080 hardware inside the smaller, sleeker GeForce RTX 4070 Ghost.
Regarding physical real estate, the mod takes the GeForce RTX 4080 dimensions of 328.9 x 131.1 x 63.6mm down to an impressive 269.1 x 131.8 x 40.1 mm. Yean, amazing stuff - but what about performance, temps, and overall thermals?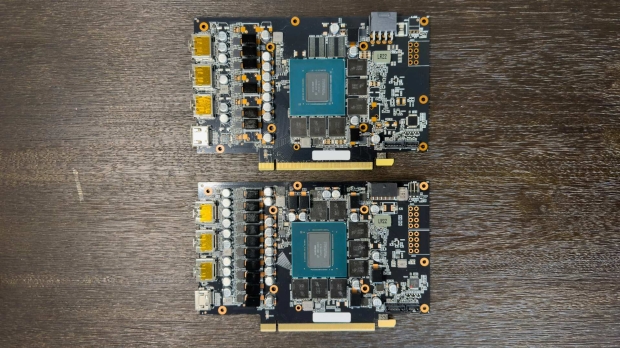 First off, the reason for choosing the GeForce RTX 4080 over the beefier GeForce RTX 4090 comes down to the 16GB of VRAM and the lower 320W TDP - which is more conducive to a two-slot mod like this, versus 24GB of VRAM and 450W of the RTX 4090. Putting the GeForce RTX 4080 inside a GeForce RTX 4070 wasn't a straight swap, as VRM clearance distances had to be adjusted through careful modding.
But it worked, though, as expected, the modded two-slot GeForce RTX 4080 ran hotter than the chunkier version - on average, around 13 degrees Celcius hotter. Memory temps also increase. Performance remains mostly the same using stock settings, with Cyberpunk 2077 delivering an average of 78.88 FPS in the larger shroud versus 77.60 FPS in the new slimline build.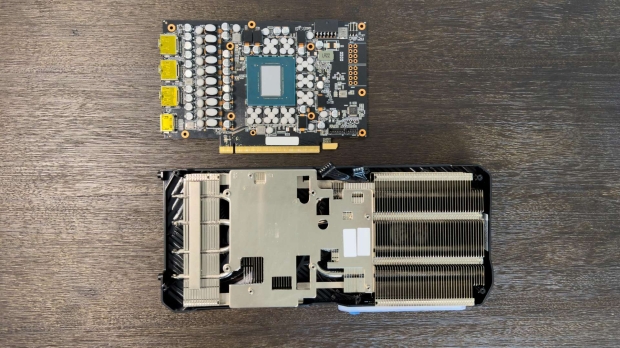 Looking at the Cyberpunk 2077 tests, the GPU temps rose from 67.6 to 69.4 degrees, with the hot spot climbing from 66.4 to 77.1 degrees. Although you're looking at a card that runs 20+% hotter, it's significantly smaller and is the sort of trade-off many would be happy to make as long as the overall noise levels aren't an annoyance (there's no word on sound level differences).
Ultimately, this adds weight to the idea that the powerful GeForce RTX 4080 and its coolers are overengineered or overkill - there's no reason we shouldn't have cards less than three slots in thickness. Recently, MSI launched its new slimline Gaming X SLIM range for GeForce RTX 40 Series GPU, which reduced the physical size of each Gaming X model without impacting performance or cooling. Hopefully, we will see more of that and a time when something like the GeForce RTX 4080 gets a small two-slot two-fan model at retail.