Apple announced the Vision Pro headset during the June 5 WWDC event but it won't go on sale until early in 2024. When it does, it'll cost a huge $3500 which is going to price a whole lot of people out of it. However, Apple is already rumored to be working on producing something a little cheaper in the future. Details are hard to come by right now, but a new report might have some insight into how Apple intends to cut some of the price moving forward.
That report comes via Bloomberg's Mark Gurman and the Power On newsletter, with the claim being that Apple will aim for a lower price point that could actually be half that of the initial Vision Pro model. Gurman says that internal Apple discussions have aimed at a $1,500 or $2,500 price point.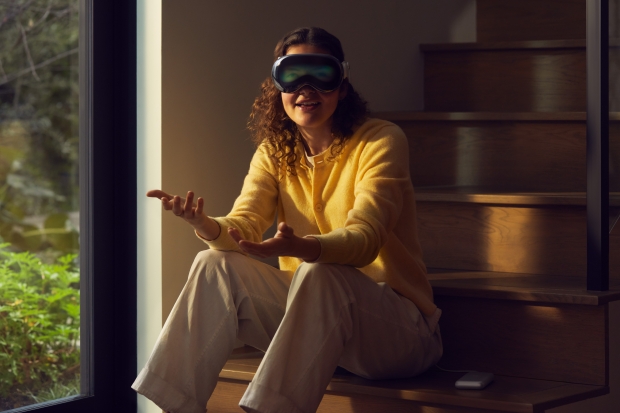 To get there, Apple is reportedly ready to remove the EyeSight feature, an external display that shows a representation of the user's eyes on the outside of the headset. It's also thought that Apple might want to cut costs by removing some of the external cameras and sensors that will ship on next year's first version.
Alongside the cheaper Vision Pro, it's thought that Apple is also working on a replacement for the more costly model as well. That'll continue to have the same features and capabilities while making the overall device smaller and lighter. That's all designed to help make the headset easier to wear for people who might find the current model too big and heavy to wear for extended periods of time.
Apple still hasn't confirmed exactly when the new Vision Pro will go on sale, but it has said that it'll arrive in early 2024.