CORSAIR has launched its latest wireless mouse, the CORSAIR M75 AIR WIRELESS - an ultra-lightweight wireless mouse designed for gamers who love playing FPS titles. Weighing in at 60 grams, it's among the lightest and most agile offerings.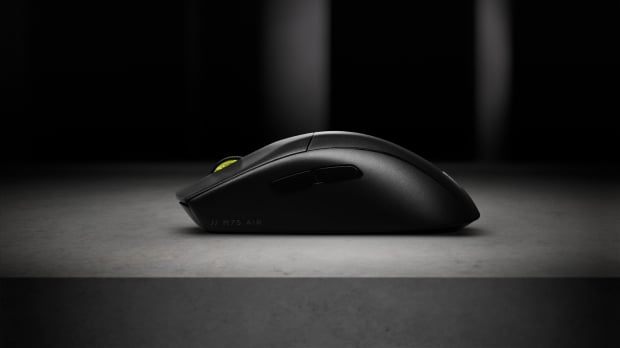 It comes equipped with the company's powerful CORSAIR MARKSMAN 26K DPI optical sensor, too, to ensure precise and accurate movement and tracking no matter if you're lining up a headshot or on the other end scrambling to run and strafe to find cover. This is backed up by pro-grade 650 IPS tracking and up to 50g acceleration.
Sporting a symmetrical shape, the 2023 wireless M75 AIR from CORSAIR features a meticulous redesign involving "every contour, outline, and button placement" being reworked and fine-tuned to reach the "optimal state." This is a bold claim, but based on the company's track record, it's enough to get super excited about going hands-on with the CORSAIR M75 AIR WIRELESS.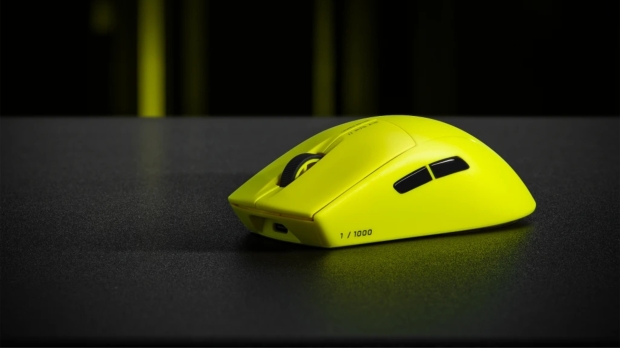 As a gaming mouse designed for competitive play and esports to keep the weight down, anything that wasn't "essential for competitive FPS play" was excluded, which means no fancy RGB lighting, rubberized grips, or even onboard profiles.
This is all about ultra-lightweight performance, and to celebrate the launch, CORSAIR has a special M75 AIR Launch Edition in yellow with a limited-edition mouse pad, high-performance glass mouse skates, and grip tape. It looks fantastic and reminds me of Cyberpunk 2077.
This special M75 AIR Wireless Launch Edition Bundle is available now for USD 199.99, with the M75 AIR WIRELESS Ultra-Lightweight Gaming Mouse - Black available for USD 149.99. The CORSAIR M75 AIR WIRELESS supports both 2.4 GHz SLIPSTREAM low-latency wireless and Bluetooth
Here's a breakdown of the specs.
Connectivity- Wireless
Mouse Compatibility - PC or Mac with a USB 2.0 Type-A port, Windows 10, Windows 11, macOS 10.15 or later, Internet connection for iCUE software download
Mouse Warranty - 2 Year
Sensor Type - Optical
Game Type - FPS, MOBA, Battle Royale
On Board Memory Profiles - 1
Battery Life - 2.4GHz SLIPSTREAM: Up to 34hrs, Bluetooth: Up to 100hrs
Grip Type - Any
Hand Size - Large
Sensor - MARKSMAN 26K, 26,000 DPI
Weight - 60 grams