ENERMAX's latest all-in-one CPU cooler series is definitely for those looking to cool their CPU and the surrounding VRM, as the new LIQMAX FLO series is the first from the company to add a VRM fan. It uses ENERMAX's latest Dual-Chamber Xtreme pump and silent fan technology, and as you can see in the image below - it not only cools the CPU but pumps out the air in four directions to cool your motherboard's components.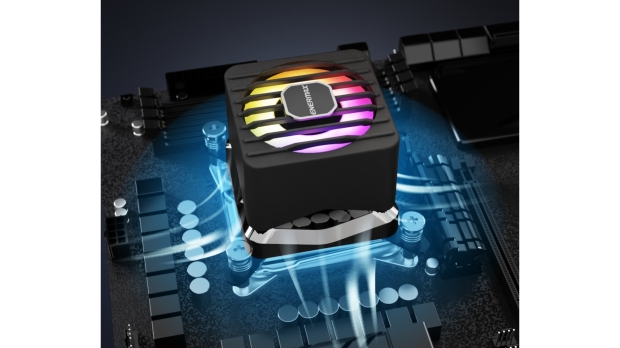 VRM cooling as part of a CPU AIO cooler is not something you see every day, so it's cool to see the addition of a 60mm VRM fan within the water block itself. ENERMAX notes that it makes a significant difference to "air circulation within the system and efficiently reducing the temperatures of CPU VRMs and surrounding components on the motherboard."
The radiator fans and the new VRM fan include PWM functionality to ensure maximum quietness when not used. And when in use, things will remain pretty quiet, too, with the ENERMAX LIQMAX FLO series utilizing the company's Silent Flow PWM fans that will top out at 23.46 dBA thanks to the improved blades and refined angle.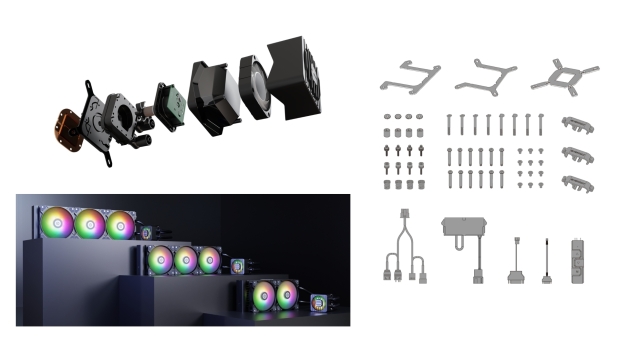 The Dual-Chamber Xtreme pump and silent fan technology also lead to an 8°C reduction in thermal output under a 250W load compared to the previous generation - a definite selling point. ENERMAX chalks this up to the new patented Shunt-Channel technology that features an "enlarged coolant inlet and an optimized flow design, resulting in a 30% increase in overall pump pressure (hydraulic head) and a 20% boost in coolant flow rate."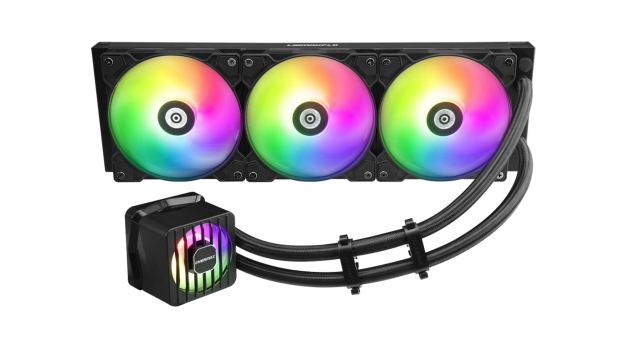 Throw in a sturdy 38mm-thick radiator, a bonus coolant bottle so you can refill the coolant safely, premium 400mm tubing, Dow Corning TC-5888 thermal grease, and clips to make installation easier - ENERMAX has gone all out with the new ENERMAX LIQMAX FLO series - which is available in 240mm, 360mm, and 420mm sizes. ENERMAX has also launched a new entry-level ENERMAX LIQMAXFLO SR series available in 120mm, 240mm, and 360mm radiator sizes, which feature different radiators and non-silent fans.
Check out the product pages below.