NASA researchers have cracked open the capsule containing the space agency's first asteroid sample, collected from the asteroid named Bennu.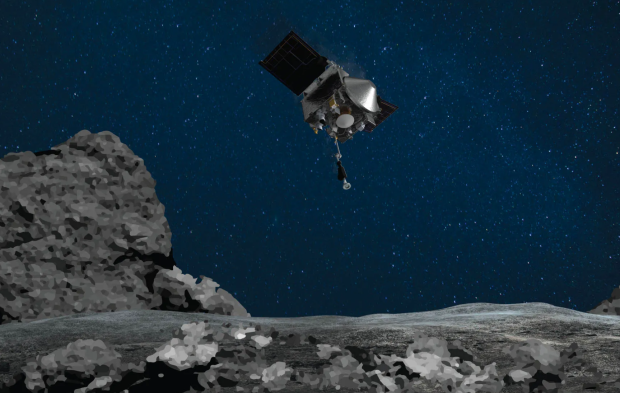 NASA took to its official website to announce that the curation process for NASA's OSIRIS-REx asteroid sample is moving slower than was previously anticipated and that a problem presented itself when officials got the capsule back to the Johnson Space Center. However, this problem is a good one to have, at least according to the space agency.
When NASA's OSIRIS-REx spacecraft landed on the surface of Bennu three years ago, researchers discovered the density of the surface material was much looser than what they expected, as the landing resulted in a lot of material being ejected from the asteroid's surface. Much of this loose asteroid material coated the outside of the Touch-and-Go Sample Acquisition Mechanism) head, which was used to collect the bulk of the asteroid sample.
After getting back the canister, NASA researchers realized there was much more material coating the TAGSAM head than they anticipated, resulting in the extraction process of the sample being delayed.
"The very best 'problem' to have is that there is so much material, it's taking longer than we expected to collect it," said deputy OSIRIS-REx curation lead Christopher Snead of NASA's Johnson Space Center. "There's a lot of abundant material outside the TAGSAM head that's interesting in its own right. It's really spectacular to have all that material there."
"The first sample collected from outside the TAGSAM head, on the avionics deck, is now in the hands of scientists who are performing a quick-look analysis, which will provide an initial understanding of the Bennu material and what we can expect to find when the bulk sample is revealed," writes NASA