Apple's Vision Pro AR/VR headset won't go on sale for another few months at best, with an early 2024 release window leaving plenty of wiggle room. However, the company continues to get its ducks in a row ahead of time and its new visionOS beta 4 release has confirmed a new feature that will try and dip into the pockets of new headset owners.
A new 9to5Mac report says that a new message has been found in the latest visionOS beta 4 release that warns users that their current headphones or earbuds aren't the best way to listen to audio from their headset. Instead, it'll tell them that they should consider picking up a new pair of AirPods Pro to get the most out of that headset.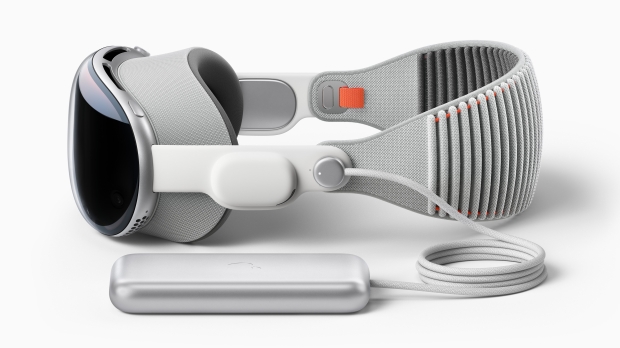 The new USB-C 2nd-gen AirPods Pro are the only ones that support lossless audio when connected to the Vision Pro as confirmed last month. That's due to an upgraded H2 chip that allows for audio to be sent over the 5GHz band, allowing for more bandwidth. The Vision Pro headset will be the only product at launch that also uses that band for lossless audio, and Apple seems keen to make sure that customers know about it.
9to5Mac says the new headset will warn people that "this device is not optimized for Apple Vision Pro and may impact the Spatial Audio experience due to higher latency." The upshot is that buyers of the new headset will need to buy the 2023 version of the 2nd-gen AirPods Pro even if they have the 2022 version that is otherwise functionally identical bar that USB-C port and 5GHz support. Of course, owners of the older AirPods Pro need not consider upgrading unless they intend to buy the Vision Pro headset or feel that the use of a USB-C cable will make for a better charging experience.