Diablo IV's second season, the Season of Blood, is set to kick off on October 17 and is set to be alongside the massive Patch 1.2.0. Outside of details on Class and balance changes and new item details, Blizzard has lifted the lid on a big chunk of the new content coming with Season of Blood, including some big updates to the endgame.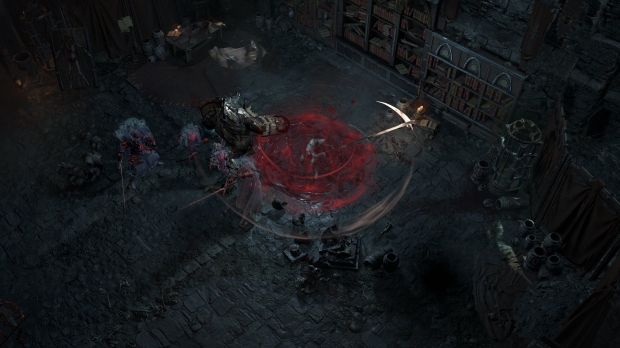 With each new Diablo IV season bringing a character wipe (meaning you need to start leveling up with no access to existing items, some recent complaints about the game have centered on how grindy the late-game leveling feels and how there's not much variety to the endgame outside of running dungeons and picking up the same gear.
Well, Season of Blood is bringing new and returning 5 Endgame bosses and the Boss ladder, which will allow players to target farm Uniques and Uber Uniques with a higher drop rate at these boss battles. Blizzard notes that Legion Events and World Bosses will frequently spawn alongside other "endgame improvements."
Improvements include changes to Nightmare Dungeons to make them more dense, changing the design to reduce backtracking, and even allowing players to teleport directly into the dungeon's interior. Other quality-of-life improvements come in the form of a faster Mount that can break through barriers, improvements to towns, Events, Elemental resistances, and even UI and UX features.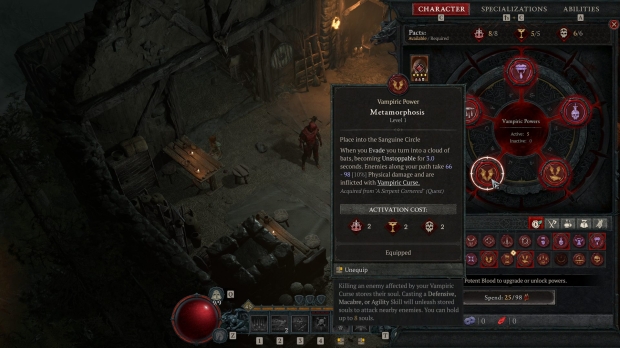 Plus, Gems are becoming crafting materials so that they won't take up Inventory or Stash space. And best of all, all Renown - covering extra Potion charges, Skill Points, Paragon Points, and Murmuring Obols - will carry over from Season to Season. Reaching Level 100 will be 40% faster than Season of the Malignant.
As for Season of Blood, players will team up with Vampire Hunter Erys to hunt down the new Uber Boss, the Vampire Lord Zir. Along the way, equip new vampiric powers gained by collecting Potent Blood, battle Blood Seekers that look and behave like player characters using recognizable skills, and participate in the new Blood Harvest Seasonal Event.