Coming from EK, the company's new EK-Quantum Torsion A60 PC case is a little bit special not only in how stylish and futuristic it looks but also that it's created specifically for liquid-cooled builds and entirely built of CNC-milled aluminum, aside from the tempered glass side panel so you can see all the liquid-cooled goodness.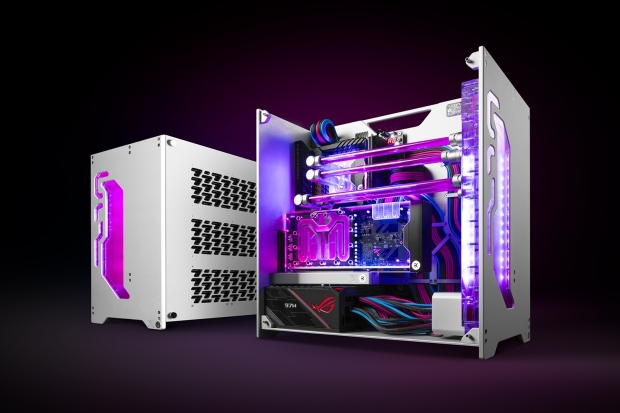 Weighing in at 22 kilograms or around 50 pounds, it's sturdy and then some, and one of the heaviest mid-tower cases we've seen - but that's expected when looking at 6082 aluminum alloy, one of the strongest and corrosion-resistant metals you can use. Every piece of the case is held together with hex screws so that you can disassemble, customize, and modify it.
It's also limited, with EK only producing 777 EK-Quantum Torsion A60 PC cases, with two-thirds Black and one-third Silver.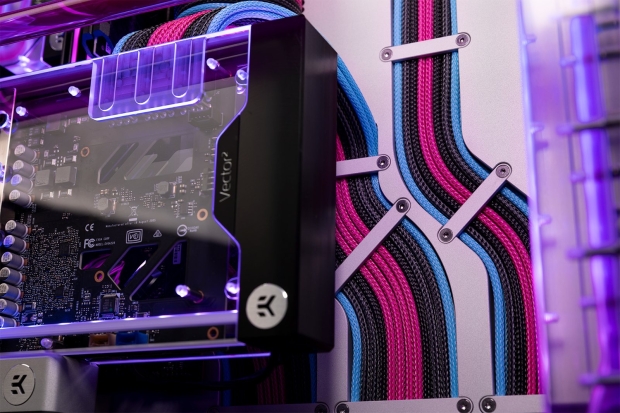 EK says it's not just a case but "a statement," with machined channels for custom-sleeved cables. That looks like a river system (for cables). It's a pretty cool cable management system, especially when paired with custom cables, with support/channels for the ATX 24-pin motherboard cable, three 8-pin PCIe power cables or 12VHPWR for the GPU, and two 8-pin CPU EPS cables.
It also arrives with an advanced all-in-one waterway solution that adheres to the EK-Matrix7 design standard, ensuring that all inlets and outlets are precisely aligned and compatible with other EK products. And, of course, it has built-in RGB lighting, and in terms of cooling, there's support for EK-Quantum Surface P360 medium-thickness radiators.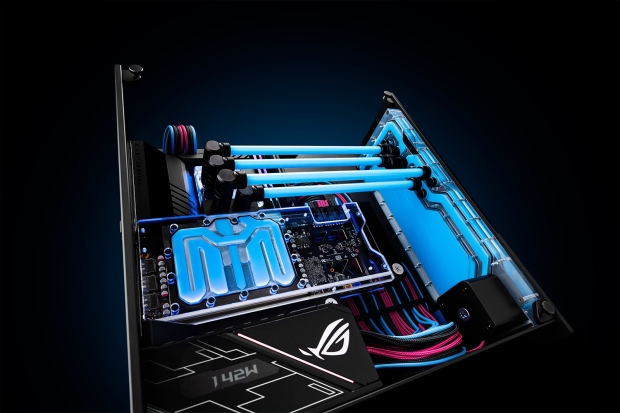 It doesn't come cheap, though; the EK-Quantum Torsion A60 is currently available for pre-order via EK and carries a price tag of EUR 2490.90, with shipments expected mid-November. It is certainly a hefty price for a PC case, but it's not every day a case like the EK-Quantum Torsion A60 hits the market.