LG is mass-producing foldable 17-inch OLED panels for laptops as part of its commitment to extend its OLED reach to the business sector. At least for now, the aim is to deliver OLED's unmatched contrast and excellent color accuracy to the business space, where one half of the seamless foldable device could be used as a touchpad while the top half acts as the main display.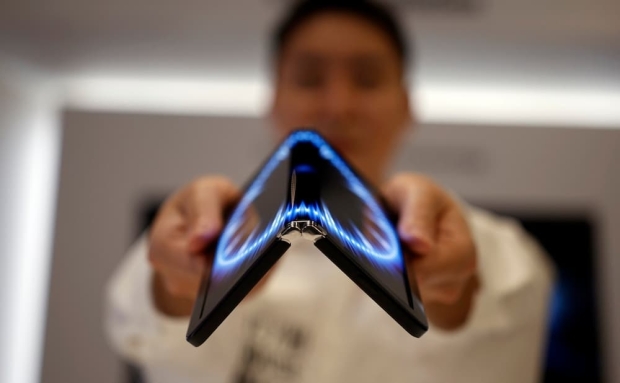 That means these won't be for gaming laptops that you can unfold for a two-screen gaming experience but for work-related productivity devices. LG is calling it Tandem OLED because it features two-stack OLED technology, which delivers an additional organic emitting later for increased brightness. Something that is definitely required for devices used outdoors or in bright environments like an office space.
LG also notes that the two-stack design offers improved stability and a longer lifespan, which it believes is "well-suited to IT devices which typically have longer usage times such as laptops, monitors, and tablets."
As for the crease for the foldable display, LG uses specialized materials to minimize the creasing to deliver a seamless image that it feels is a cut above conventional folding panels. The curvature, when folded, is reduced to a radius of 3mm, so these laptops will be slim when folded in half.
Spec-wise, you're looking at a QHD+ resolution of 2560 X 1920 across the 17-inch display. The good news is that it can be used as a portable monitor or tablet with a 4:3 aspect ratio when fully unfolded. In laptop mode, you're looking at a compact 12.3-inch display with a 3:2 aspect ratio - with full touchscreen support.