Scott Herkelman, AMD's Senior Vice President and General Manager of the Graphics Business unit and the face of the Radeon brand, is leaving the company after seven years.
"After seven years at AMD and launching three increasingly competitive generations of RDNA graphics architectures, I have decided to leave AMD at the end of this year," Scott writes in a heartfelt statement posted online. His departure in a few months should give AMD enough time to find a replacement.
If AMD is looking, the company's site lists Jack Huynh as the current head of the Graphics Business Unit, which includes Radeon products. It's no secret that in the competitive GPU market, Radeon has always been the underdog, which continues to be the case with the latest RDNA 3-powered Radeon RX 7000 Series.
Scott Herhelman and the team recently launched the Radeon RX 7800 XT and Radeon RX 7700 XT combo, completing the lineup. It's been a rocky road for the new Radeon generation, with vapor chamber issues at launch that Scott and the team quickly resolved. The good news is that he's leaving on a high note with a positive critical and consumer reception of the Radeon RX 7800 XT.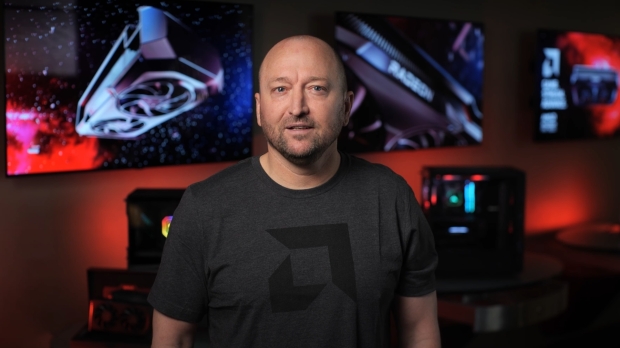 "I will miss every single one of you, fighting shoulder to shoulder in the trenches together, the excitement we shared during new product launches, and the joy of being in the arena for this wonderful, vibrant industry," Scott writes, adding a fun little 'final boss' jab at NVIDIA the current market leader in the GPU space.
"May you continue to punch above your weight class and one day... beat the final boss," he writes to his team. Here at TweakTown, we'll definitely miss Scott's openness to the community and his candid interviews - which recently saw him talk about AMD's shortcomings and offer honest criticisms of the competition. Namely, NVIDIA's handling of the power-connector melting issue. Perhaps he was so candid because he was on the cusp of leaving the company, but either way, it was refreshing.