When AMD launched the Radeon RX 7900 XT and XTX last year, it made a special note to state that it didn't require a special adapter for power - a nod to NVIDIA using the new 12VHPWR connector for its GeForce RTX 40 Series and the subsequent controversy surrounding cases of melting cables.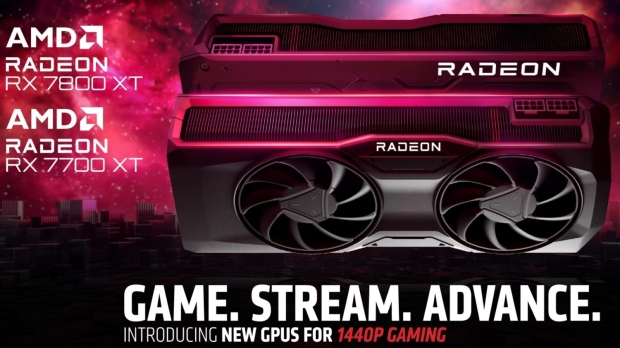 In a new interview over at Club 386 covering the release of the new AMD Radeon RX 7700 XT and Radeon RX 7800 XT, AMD's Radeon chief Scott Herkelman reveals that the company originally planned for these mid-rance and enthusiast models to use the new 12VHPWR connectors but ultimately decided against the idea due to the issues surrounding potential failure.
In fact, Scott Herkelman throws quite a bit of shade NVIDIA's way with his response, comparing it to his and AMD's response to the vapor-chamber cooling issue with Radeon RX 7900 XTX cards last year.
"For [the] 7900 Series, and even 7600, we didn't plan on the new power cable, but [with the] 7800 XT and 7700 XT [we] did have a plan for it," Herkelman says of the new power connector and ATX 3.0 standard. "We removed it, and that was a purposeful removal. You shouldn't blame end users for issues you have. You should catch and own any problems, just like we did with the vapor chamber issue. I was all over social media because I felt like it was AMD's problem and I was going to own it."
Herkelman goes on to state that once the cable issues are fully resolved, AMD will begin to incorporate them into Radeon GPU products. He also goes on to say that it's "a little strange" to blame end users for a fault - which is in direct reference to NVIDIA's statements on cables for its GPUs melting due to users not plugging them in fully.