The iPhone 15 Pro and iPhone 15 Pro Max are now official and as we expected, they're going to come with a new chip inside. That new chip is going to be called the A17 Pro and if these new Geekbench scores are any indication, it's going to be one fast big of silicon.
The new iPhones were announced during a streamed event on September 12, and they look mighty impressive. Apple said that we should expect GPU performance to be around 20% faster than the A16 Bionic, while the CPU should be around 10% faster than the same chip. And that's pretty much exactly what these early Geekbench scores show us.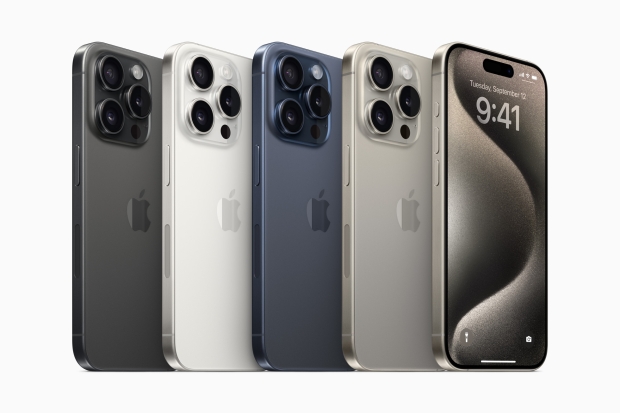 These Geekbench scores were first spotted by MySmartPrice, and they're pretty good. In these tests the A17 Pro scores 2908 and 7238 points in the single-core and multi-core tests, respectively. To put that into perspective, the iPhone 14 Pro scores 2642 and 6739 in the single-core and multi-core tests respectively.
Alongside the new A17 Pro chip, the iPhone 15 Pro and iPhone 15 Pro Max both come with more RAM than their predecessors. The iPhone 14 Pro and iPhone 14 Pro Max have 6GB of RAM, whereas the iPhone 15 Pro and iPhone 15 Pro Max both have 8GB of RAM. The new chip also has an extra GPU core, taking the count to six.
The CPU and GPU improvements inside the A17 Pro should make the new Pro iPhones particularly strong when playing games, as should the new support for hardware-based ray tracing as well. Apple has already shown off console-quality titles playing on an iPhone 15 Pro and we can hopefully expect more in the future.
The new A17 Pro is only available in the iPhone 15 Pro and iPhone 15 Pro Max, of course. The A16 Bionic from the iPhone 14 Pro will be used in the iPhone 15 and iPhone 15 Plus. All four new iPhones will go up for preorder tomorrow, September 15. They will then be made available for purchase next Friday, September 22.
The new iPhones won't be alone, either. Apple also announced the Apple Watch Series 9 and Apple Watch Ultra 2 at the same event, with both wearables already available for preorder. However, buyers will have to wait until September 22 to get their hands on them which will make that date a particularly busy one in Apple Stores around the globe. That's also the date that people who bought online should start to see their new stuff arrive on their doorstep as well.