AMD has launched two new Radeon graphics cards this week, the Radeon RX 7700 XT and the Radeon RX 7800 XT - and this new combo, the RDNA 3 lineup of GPUs, is now complete. If you're interested in seeing how these new graphics cards perform, check out our massive in-depth reviews of the AMD Radeon RX 7800 XT and the Sapphire PULSE AMD Radeon RX 7700 XT.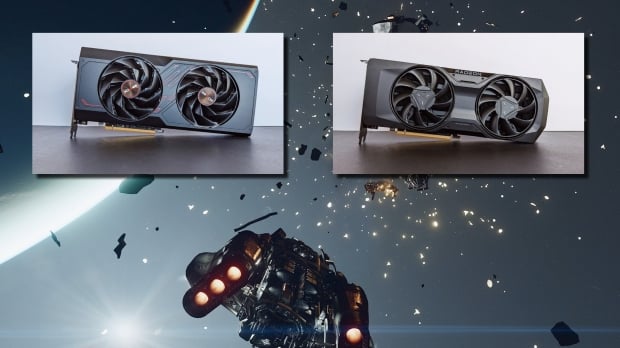 Long story short, even though they might not offer a gen-on-gen upgrade in terms of raw performance (especially in the case of the Radeon RX 7800 XT compared to the Radeon RX 6800 XT), they're priced extremely competitively - so much so that they offer a compelling alternative to NVIDIA's GeForce RTX 4060 Ti and GeForce RTX 4070.
And to help sweeten the deal, both cards come with a free copy of the Premium edition of Bethesda's Starfield (also out this week), the long-awaited brand-new RPG from the creators of Skyrim and Fallout. It's an incredible game, so here's how it runs on these new AMD Radeon GPUs.
But first, a few things to take note of. First, we chose two sections of the game to test with Ultra settings, the visually intensive city of New Atlantis and the planetary surface of Mars - which represent most of the game's big environments.
Second, per AMD's own words (which is bolstered by what we found in our reviews), the Radeon RX 7800 XT and Radeon RX 7700 XT are built for 1440p gaming - the fastest growing resolution (per Steam data). So with that, pay special attention to the 1440p results.
The final thing to note is that Starfield is a game heavy on the CPU, and the only real GPU that can run it at over 100 fps natively with Ultra settings is the GeForce RTX 4090.
And with that out of the way, here are 1080p, 1440p, and 4K results for AMD's new Radeon GPUs using the 'Ultras' in-game settings - with FSR 2 numbers included. And even though Starfield is quite the PC killer in performance, both cards handle the game very well at 1440p.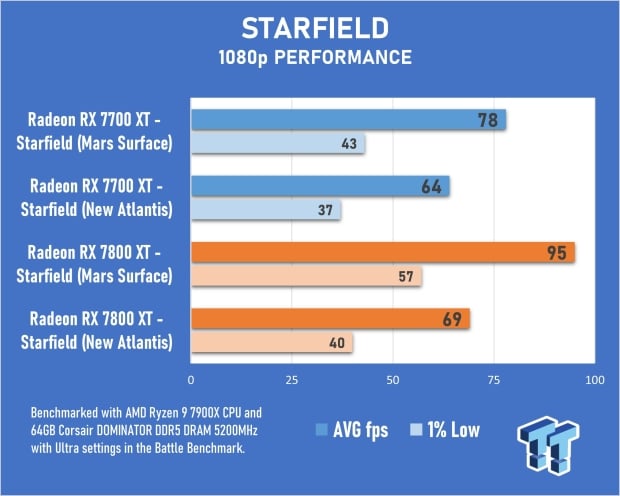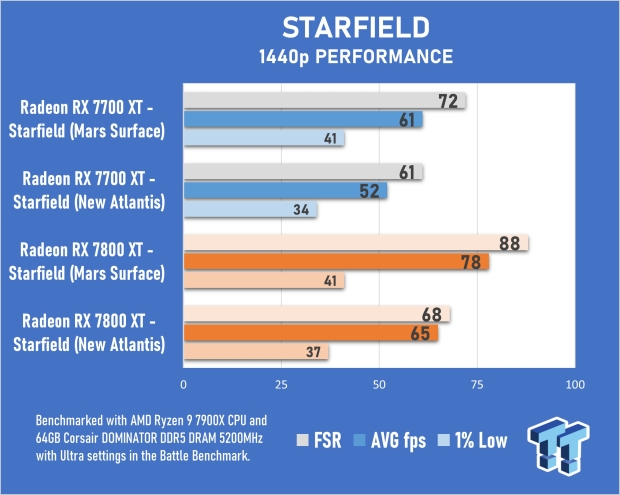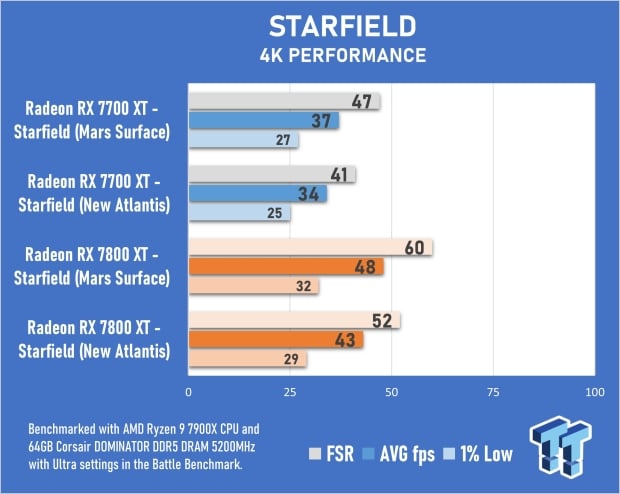 Starfield will become a staple in our GPU reviews moving forward, so stay tuned for more in-depth coverage.