Russia's first lunar mission since 1976 ended in absolute failure when the Luna-25 spacecraft crashed into the surface of the moon, ending the mission.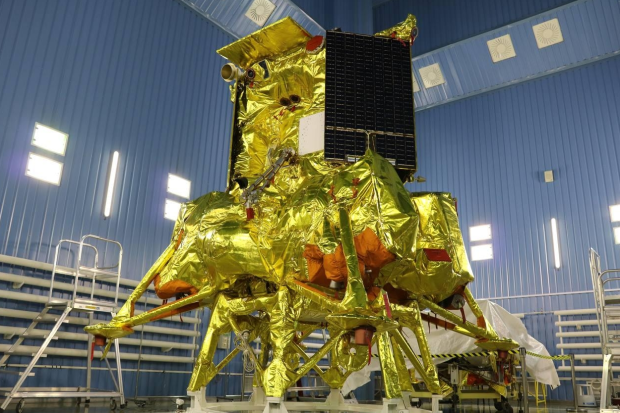 The catastrophic event for Roscosmos, Russia's space agency, occurred on August 19 when the Luna-25 spacecraft failed to make a critical orbital maneuver that resulted in the spacecraft being sent into an unpredictable orbit and, eventually, into the surface of Earth's closest neighbor. At the time, Roscosmos took to Telegram to issue an update on the status of the Luna-25 mission, writing that communications with the spacecraft were severed and were never able to be reestablished.
Now, per a recent Reuters article, Roscomos spokesperson Dmitry Peskov discussed the failure of the mission, downplaying the severity of it while simultaneously announcing that Russia will continue its space program despite the unfavorable climate to do so. Peskov said in a call with reporters, "This is not a reason to despair, nor to tear our hair out. This is another reason to analyse the causes (of the failure) and eliminate them next time."
Adding, "The main thing is not to stop. Our plans are quite ambitious and they will be implemented further," said Peskov.