Sony Interactive Entertainment (SIE) has announced that it is acquiring the premium audio brand Audeze, with Sony making it clear that the company "will continue to operate independently and develop multi-platform products" while benefiting from being under the PlayStation banner.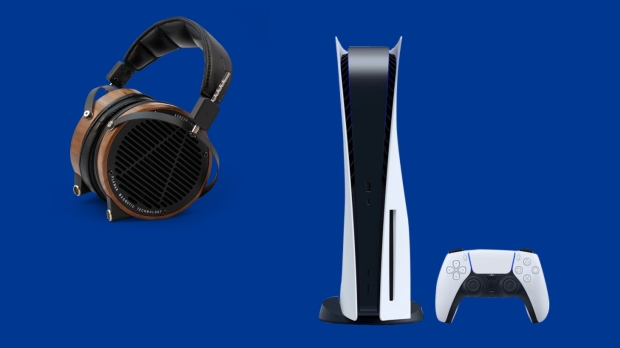 Audeze's gaming headphone and headset range sit on the premium high-end spectrum, with the company's Maxwell Wireless Gaming Headset retailing for USD 299 while its flagship LCD-GX Open-Back Gaming Headset retailing for USD 899. The latter sits more in the company's audiophile range, where non-gaming headphone products carry price tags in the many thousands of dollars range.
The LCD-GX is as audiophile as you can get with a gaming headset, with the cans featuring Audeze's impressive 103mm Planar Magnetic drivers and an analog design that can double as headphones for mixing and editing audio. It's an interesting acquisition for Sony, especially for the PlayStation brand.
With Audeze set to continue to operate as an independent company, it's safe to assume that its gaming products will remain focused on PC, PlayStation, and Xbox audio. But, with Sony's 3D Tempest audio for the PlayStation 5 - odds are we will see a high-end gaming headset for the PS5 at some point in the future. One that will be tailor-made for the console to deliver an audiophile-grade home listening experience, the bread and butter for premium audio brand Audeze.
"Audeze is a premier brand for headphones, and this acquisition highlights Sony Interactive's focus on innovation and providing the best audio experience to PlayStation players," said Hideaki Nishino, Senior Vice President, Platform Experience at Sony Interactive Entertainment. "We're excited to bring Audeze's expertise into the PlayStation ecosystem, building on the great strides we've made with PlayStation 5's Tempest 3D AudioTech and the Pulse 3D wireless headset."
"Sony Interactive provides Audeze with a unique opportunity to scale our business as we continue with our mission to deliver best-in-class headphones to recording professionals, audiophiles, and gamers," Sankar Thiagasamudram, CEO at Audeze, added. "We're looking forward to contributing to Sony Interactive's efforts to take PlayStation audio experiences to the next level."