It's official: Baldur's Gate 3 is better than Zelda: Tears of the Kingdom, at least if you go by Metacritic's rankings for average review scores.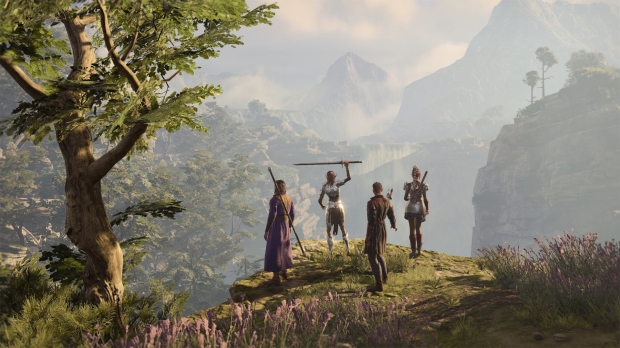 As it stands at the time of writing, Baldur's Gate 3 has now achieved an average rating of 97 on Metacritic, which just sneaks past Zelda: Tears of the Kingdom on 96.
That said, it is still relatively early days for Larian's RPG, as the Baldur's Gate 3 average is based off 18 reviews, whereas Tears of the Kingdom's average takes into account a huge slab of 140 reviews (5 of which were 'mixed' - with Baldur's Gate 3 reviews all remaining 'positive' at this point).
User reviews can also be interesting to take into account, as well, even if some of the viewpoints expressed can often be, shall we say, dubious. At any rate, Baldur's Gate 3 has 1639 user reviews, and 93% of them are positive (the rest being mixed or negative).
For Zelda: Tears of the Kingdom, users reviews are 83% positive across a total of 3888 opinions, so again, Larian's RPG is winning out - at least so far.
Baldur's Gate 3 has doubtless been selling well, though Nintendo fans will be pretty confident in Tears of the Kingdom's sales, which were recently revealed to have hit 18.5 million units in just over a month. As we pointed out previously, that's more than Elden Ring sold in its first six months...
In other news, Baldur's Gate 3 just received an important hotfix to cure a serious bug corrupting saved games. This is the second hotfix for the RPG, and another is being cooked up now, as we type.
Meanwhile, we'll be keenly watching the Metacritic average for Baldur's Gate 3 to see if that extremely high average score wavers a bit as more evaluations are published.