NASA has announced on its blog that its James Webb Space Telescope has focused its highly sensitive instruments on the most distant star known to astronomers.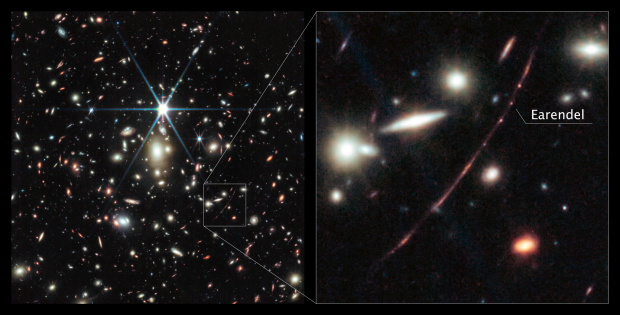 That star is none other than Earendel, which is located in the Sunrise Arc Galaxy, and according to NASA, the observations of Webb were only possible thanks to the phenomena called gravitational lensing, which is the universe's own version of a magnifying glass created through gravity.
In the case of Earendel, the massive galaxy cluster WHL0137-08 created the right gravitational lens to allow astronomers to study the distant star, which researchers suspect came into existence less than 1 billion years after the Big Bang happened.
Since the universe is expanding, the most distant star is now estimated to be 28 billion light-years from Earth. According to NASA, astronomers that examined the space telescopes' data determined through the hints of color seen in the images that Earendel has a companion star, which is typical for a star of Earendel's size.
"The discoveries have opened a new realm of the universe to stellar physics, and new subject matter to scientists studying the early universe, where once galaxies were the smallest detectable cosmic objects," NASA officials wrote. "The research team has cautious hope that this could be a step toward the eventual detection of one of the very first generation of stars, composed only of the raw ingredients of the universe created in the Big Bang - hydrogen and helium."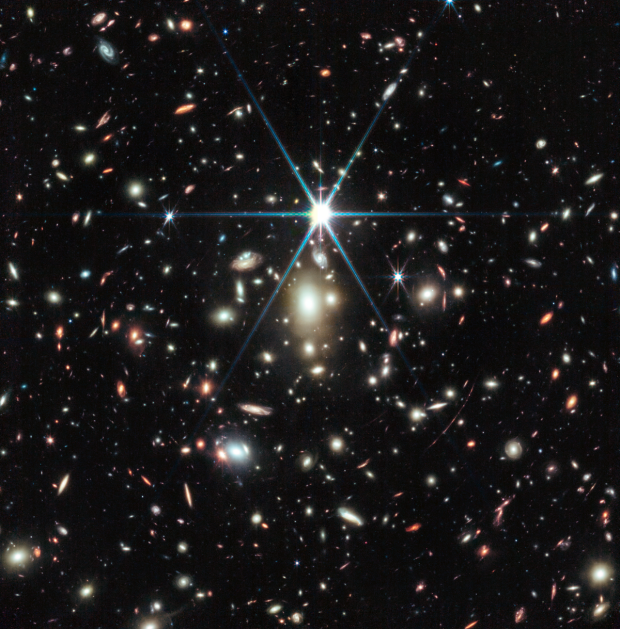 Notably, Earendel was named after J.R.R Tolkien's character Eärendil, the father of Elrond, played by Hugo Weaving in Peter Jackson's The Lord of the Rings trilogy. Eärendil is present in Tolkien's prequel to The Lord of the Rings, The Similarion, and is known for initiating the War of Wrath, which ended the second age of Middle Earth. Following the destruction of Beleriand at the end of the second age, Eärendil traveled the skies with a jewel called a silmarils, appearing to those still living in Middle Earth as a bright star in the sky.
NASA astronomer Michelle Thaller confirmed that the naming of Earendel was purposeful and meant to reference the legendary Tolkien character.