Apple is currently testing its most powerful MacBook yet, according to a new report by Bloomberg's Mark Gurman. Likely to be a MacBook Pro, the new machine is codenamed J514 and is powered by an as-yet-unannounced chip that is likely to be called the M3 Max.
That M3 Max will be the top of the line for the M3 series of chips, at least until an M3 Ultra arrives, and is expected to debut next year. When it does, it'll bring with it a huge number of both CPU and GPU cores in a single package and offer unparalleled performance compared to existing Mac devices.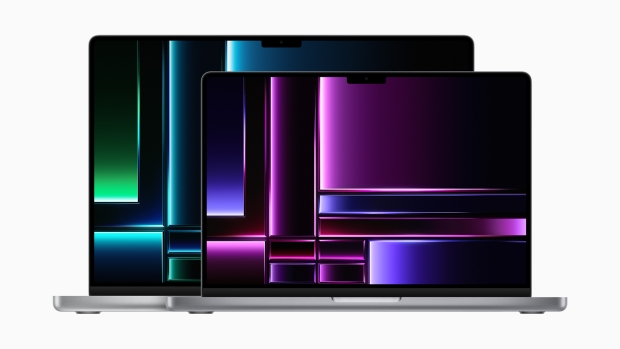 Gurman says that the new chip has been spotted in the logs of a Mac app developer, suggesting that the app has been used on such a device inside Apple. We can likely assume that the app is one that is particularly tasking and is used in pro workflows - with Apple presumably using it to internally benchmark its new silicon.
As for the chip itself, Gurman says that it will have 16 CPU cores and 40 GPU cores. Of those 20 CPU cores, 12 will be high-performance ones that light up when more demanding tasks are carried out. The remaining four cores will be built for efficiency and used when less demanding apps are running, like messaging, email, and web browsers.
The machine that the new M3 Max is currently being tested in has 48GB of RAM, according to Gurman's report, while he also noted that Apple is likely to be testing multiple different versions of the M3 Max before settling on one. That means that there could be other CPU and GPU core counts in use within Apple Park, although Apple understandably refused to comment on the unannounced product when contacted by Bloomberg.
The M3 generation of Apple silicon is set to be a bigger upgrade than the M2 and start with a base model that will have eight CPU cores and up to 10 GPU cores. The M3 Pro will increase that to 12 CPU cores and 18 GPU cores as a starting point, while this M3 Max will sit at the top of the lineup initially. There will presumably also be a new M3 Ultra for use in the Mac Studio and Mac Pro eventually, but Gurman does note that it is yet to show up in the test logs that he has seen.
As for timescales, the first M3 Macs are expected to arrive towards the end of this year but this M3 Max won't be ready until next year. It'll likely power new 14 and 16-inch MacBook Pro notebooks once it arrives.