PC Power & Cooling mainstream PSUs out
Economical Silencer Lines.

Published Apr 4, 2008 2:42 AM CDT
|
Updated Tue, Nov 3 2020 12:38 PM CST
OCZ's PC Power & Cooling business unit has just launched a new range of affordable and mainstream power supplies under the Silencer line of products.
Today four new power supplies are being launched including the Silencer 370 ATX, Silencer 420 ATX, Silencer 500 Dell and Silencer 500EPS12V. All the new Silencer models are certified under the 80+ efficiency program so they run cool and save on utility power.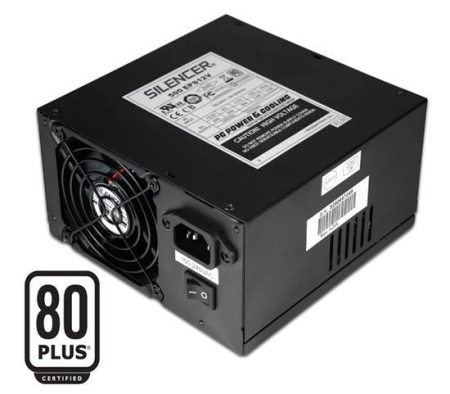 The Silencer 370, 420, and 500 offer a range of power for mainstream gaming, home theatre, and work station PCs. The 500W series features a specialized Dell version that allows Dell owners to upgrade their systems with the latest components including any of the new power-hungry high-performance video cards. Ideal for PC users who prefer a straight-forward, value-minded PSU, the Silencer 370, 420, and 500 provide cool, quiet, and reliable power.

The lower wattage configurations provide the necessary power for desktop computing setups, ensuring you won't pay extra for a higher wattage unit that would be overkill for a modern mainstream system. Even at peak loads, the new Silencer series, with its ultra-quiet fan and proprietary inlet design, remains virtually silent, ideal for media PCs and noise-conscious environments.
You can find more details on the products over at the
press release
.