The recent release of Ratchet & Clank: Rift Apart on PC brought the previously PlayStation 5-only game to the platform with improved visuals, expanded ray-tracing effects, DLSS 3 Frame Generation support, and even the brand-new RTX IO for faster loading when using a high-speed SSD. But, when the game debuted, there were reports of crashing when trying to run its ray-tracing effects on a Radeon GPU like the flagship Radeon RX 7900 XTX.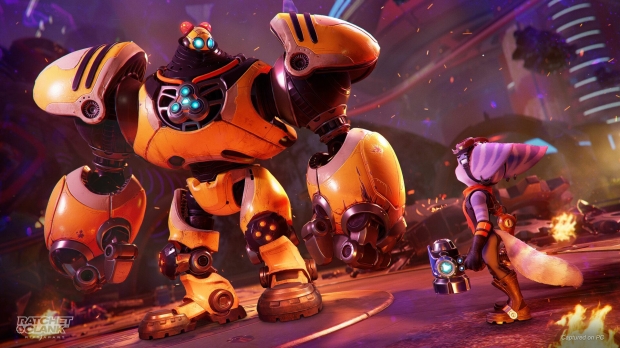 Based on this issue, ray-tracing in Ratchet & Clank on AMD GPUs was disabled by the developer - but AMD Software Adrenalin Edition 23.10.23.03, released specifically for the game, should see support reinstated soon.
The known issue that has been resolved with this update is as follows, "Application crash or driver timeout may be observed while playing Ratchet & Clank: Rift Apart with Ray-Tracing and Dynamic Resolution Scaling enabled on some AMD Graphics Products, such as the Radeon RX 7900 XTX."
The driver update looks specific to this issue, with no word if it brings any performance update to the game - which is quite demanding even on high-end rigs. The driver release isn't part of the official branch, but you can grab it here if you're rocking a Radeon GPU and currently playing the game.
A quick fix from AMD like this is great, especially when Ratchet & Clank: Rift Apart is an NVIDIA-sponsored title with several key RTX technologies like DLSS, Frame Generation, NVIDIA Reflex, and RTX IO included. Even so, the game does feature support for AMD's FSR 2 and Intel's XeSS upscaling, so the crashing issue looks hardware related, as it required a special driver release to resolve.