Firefox 3 Beta 5 released with 750 fixes
New Developer Preview out.

Published Apr 3, 2008 5:40 AM CDT
|
Updated Wed, Jul 27 2022 3:40 AM CDT
Mozilla has released the latest developer preview of Firefox 3 which is Beta 5 and it comes with a staggering 750 fixes from the previously released beta.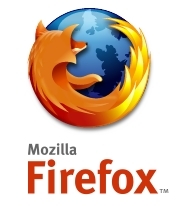 It is said to improve stability and web compatibility, provide platform and user interface enhancements, and results in the fastest Firefox ever. Many of these improvements were based on community feedback from the previous beta.
Firefox 3 is based on the Gecko 1.9 Web rendering platform, which has been under development for the past 32 months. Building on the previous release, Gecko 1.9 has more than 12,000 updates including some major re-architecting to provide improved performance, stability, rendering correctness, and code simplification and sustainability. Firefox 3 has been built on top of this new platform resulting in a more secure, easier to use, more personal product with a lot more under the hood to offer website and Firefox add-on developers.
If you like trying out BETA software, head on over and
download it
(in many different languages) while it's hot!