In a groundbreaking collaboration, NASA and the Defence Advanced Research Projects Agency (DARPA) have joined forces with aerospace giant Lockheed Martin to accelerate space exploration with the development of a nuclear thermal rocket (NTR) engine.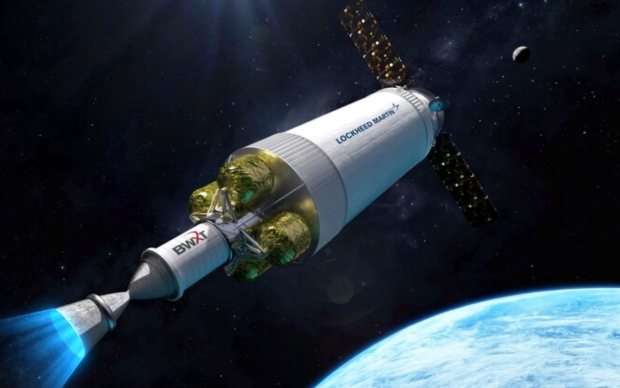 The project, named the Demonstration Rocket for Agile Cislunar Operations (DRACO), aims to achieve the world's first in-orbit demonstration of this cutting-edge Propulsion technology. According to Dr. Tabitha Dodson, the program manager for the effort, A nuclear thermal rocket will be similar in terms of thrust during in-space travel as A conventional chemical rocket, but will be two to three times more efficient.
"An NTR achieves high thrust similar to in-space chemical propulsion but is two to three times more efficient. With a successful demonstration, we could significantly advance humanity's means for going faster and farther in space and pave the way for the future deployment for all fission-based nuclear space technologies," says Dodson.
The space agency has announced that Lockheed Martin will be the prime contractor behind the project. The company will be spearheading the design, construction, and testing of the experimental NTR vehicle along with its engine. Furthermore, the press releases state that the development of such new technology will be able to reduce travel times to the Red Planet significantly, thus reducing the turnaround time for missions along with the overall risk for humans taking part in the groundbreaking exploration.
"Through NASA's prior investments - in collaboration with the Department of Energy - we've supported the commercial sector to grow their capabilities in nuclear propulsion technology," said Dr. Prasun Desai, acting associate administrator for STMD at NASA Headquarters in Washington. "Now, those investments are coming full circle as we work with these same companies to build the first nuclear-powered rocket to fly in space."
"A nuclear-powered rocket would allow for a shorter, faster trip to the Red Planet, reducing the mission's complexity and risk for the crew. This type of rocket can be more than twice as efficient as conventional chemical rockets, meaning it requires significantly less propellant and could carry more equipment for scientific goals. A nuclear-powered rocket also could provide more power for instruments and communications systems," writes NASA.