NVIDIA's new GeForce RTX 4060 Ti 16GB GPU, which doubles the VRAM capacity over the existing 8GB model, has launched with very little fanfare. The main issue, relative to performance, is that the increase in memory capacity has seen an MSRP increase to USD 499 and EUR 549, compared to USD 399 and EUR 439 for the 8GB version.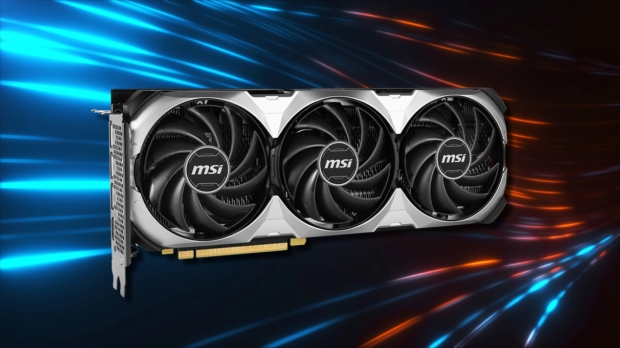 And, like we've seen with other GPU launches in recent memory, the GeForce RTX 4060 Ti 16GB is currently being sold at a price lower than the MSRP set by NVIDIA. So far, there's a single example in Germany, with retailer Mindfactory offering the MSI GeForce RTX 4060 Ti 16GB Ventus 3X OC for €519, which is €30 lower than the MSRP - and even discounted from the launch price of €538.
The low price hasn't set the sales charts on fire, with Videocardz.com reporting that after 24 hours, the number of units sold was listed at 10. So then, what about the card's performance compared to the 8GB model when playing titles that could benefit from additional VRAM capacity?
According to a review by Hardware Unboxed (which you can watch in its entirety below), there is some good news - albeit filtered through the general consensus that the GeForce RTX 4060 Ti 16GB GPU is overpriced. At 1080, The Last of Us Part I delivers an average frame rate of 80 fps on the RTX 4060 Ti 16GB compared to 69 fps on the RTX 4060 Ti 8GB, faster than the GeForce RTX 3070.
The result is similar when bumping up the resolution to 1440p, with the RTX 4060 Ti 16GB delivering 52 fps compared to the RTX 4060 Ti 8GB's 42 fps - a 24% increase. Though when looking at games like Resident Evil 4 and Cyberpunk 2077, the difference between the two cards is negligible, with a 15-game benchmark average at 1440p only showing a 3% uplift when moving to the 16GB model.
With cards like the GeForce RTX 4060 and RTX 4060 Ti being sold at MSRP or with a discount, it'll be interesting to see if the official price points drop to make these offerings more attractive to PC gamers. When it comes to performance, they both deliver when it comes to 1080p gaming - it's just that the price, as of writing, isn't right.