If you've been enjoying Instagram's Threads you're in for a treat, because it's just gotten a whole lot better. Although you'll need to be using an iPhone to enjoy them for now.
That's because Instagram has now released an updated version of its iPhone app that includes a number of fixes and new features that have been requested since it was released. However, while this update does appear to be related to an iOS update it is also linked to a server-side change. With that in mind, it might take a little while before you see the changes on your own device. Instagram software engineer Cameron Roth suggests that you could try force-quitting and restarting the app if you want to check if your account has the new goodies enabled.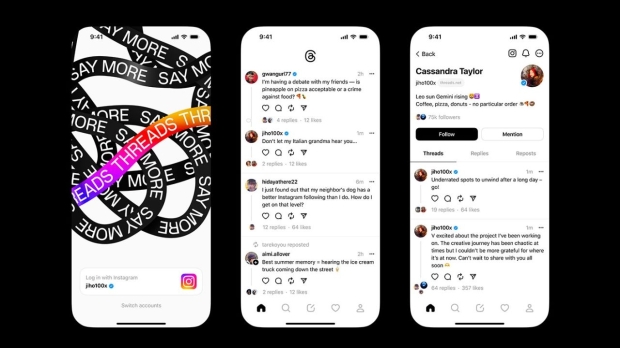 Roth also shared details about what's gone into this new update, and there are some big improvements. At the top of the list are new translations for posts as well as a follows tab on the activity feed that shows people that you are following on the platform. Beyond that, users can now subscribe to unfollowed users while tappable reporter labels and a ton more. Roth also says that there are a handful of other small bugs included, too.
Threads itself has seen huge growth since it became available for download and Instagram seems to know that it needs to add new features quickly to make sure that it continues to compete with Twitter. A tab that shows only the posts from people you follow is still very much missing here, and that alone will be a huge addition if and when it arrives.