It's not every day that you stumble on a website powered by hardware that pre-dates the dial-up modem era of the internet, but that's exactly what's happening over at Brutmans Lab. It's a site dedicated to early 1980s computing and projects, so it's fitting that it's running on a 39-year-old IBM PCjr - a low-cost PC from 1984 designed to compete with the likes of the Apple II and Commodore 64.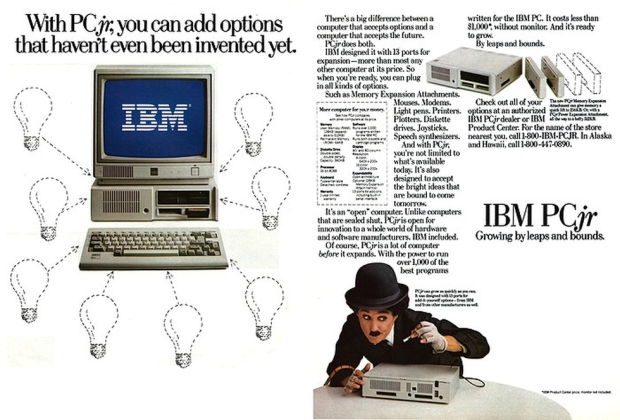 Hardware-wise, this custom PCjr features an NEC V20 CPU running at 4.77MHz and a paltry 736KB of RAM. Storage-wise, it's more 2023 than 184, with a jrIDE sidecar (IDE adapter and memory) and a 240GB SATA SSD on a SATA/IDE bridge. This is then paired with IBM PC DOS 5.02 (IBM's version of MS-DOS) and the mTCP HTTPServ web server for DOS. The result is BrutmanLabs.org, a fully functional site that is admittedly a little slow to load up from Australia.
But, as per the main page, the server has been up for over 2,500 hours without any restarts or reboots - an impressive feat. Per the status page, it went live on Friday, March 31, 2023.
The PCjr was never designed to be used this way, so it's a fascinating experiment that lives up to the site's "retrocomputing performance art" subtitle. For a bit of context, the PCjr shipped with a rudimentary display capable of displaying a 160x200 image with 16 colors, 320x200 with 16 colors, or 640x200 with 4 colors. PC gaming was the system where Sierra's first King's Quest debuted; though the PCjr wasn't a success, the game and series found its audience elsewhere.
I plan to keep tabs on Brutman Labs just to see how long the server stays online without rebooting - so far, it's looking pretty stable. With this story popping up on forums and other outlets, it hasn't gone down yet, so here's hoping it stays that way.