The creator of the account dedicated to tracking the location of Elon Musk's private jet has popped up on Threads, reigniting the public appeal of knowing where Musk is flying to.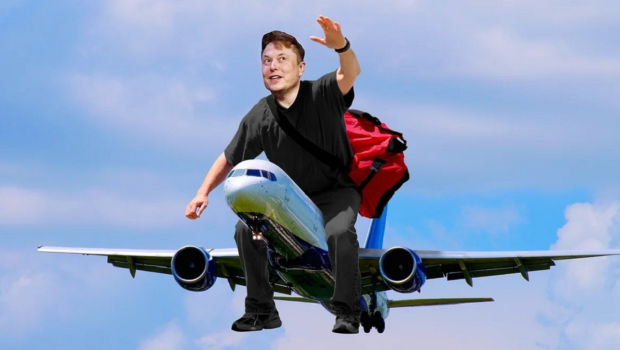 Jack Sweeney, the creator of what was the Twitter bot account called ElonJet, has brought the bot back from the dead on Meta's newly launched Threads app. The app created quite a stir when it was available on Twitter, gaining hundreds of thousands of followers and the attention of Elon Musk, who offered Sweeney $5,000 to delete the account. Sweeney declined the offer, and when Musk bought Twitter, he banned the account.
Musk claimed that his son was followed by a "crazy stalker" due to the actions of the account, and threatened legal action against Sweeney if he continued operating it. Notably, Sweeney has other bot accounts dedicated to tracking private jets of prominent figures, such as Russian oligarchs.
Sweeney spoke to Bloomberg and that Russia's richest individuals are traveling on large commercial planes such as a Boeing 737 or an Airbus A319, "The aircrafts these oligarchs have are absolutely crazy. Their planes are huge compared to other jets," said Sweeney.
Elon Musk's private jet tracker on Threads has already gained more than 80,000 followers, and if you are interested in tracking the location of Elon Musk's private jet you can do so on the Threads account here.