Elon Musk offers teen $5,000 to kill the Twitter bot tracking his jet
SpaceX and Tesla CEO Elon Musk has offered a teen $5,000 to delete the Twitter bot he created that tracks Musk's private jet.

Published Tue, Feb 1 2022 3:31 AM CST
|
Updated Sun, Feb 27 2022 6:29 PM CST
A college student that is a fan of tracking aviation created a Twitter bot that tracks and publishes the location of Elon Musk's private jet.
19-year-old Jack Sweeney created a bot that interprets all of the relevant public flight data for Elon Musk's private jet taking off and landing, allowing the bot to predict where it was going and then post the information to Twitter. Elon Musk's private jet wasn't the only aircraft Sweeney tracked, several other bots were created for Bill Gates, Jeff Bezos, and other celebrity figures. However, the Twitter account for Musk's private jet "ElonJet" gained the most followers, with it currently having 260,000+ at the time of writing.
Protocol published an article with Sweeney that reveals a conversation between the SpaceX CEO and the bot creator. Musk asked Sweeney, "Can you take this down? It is a security risk", Sweeney replied, "Yes, I can, but it'll cost you a Model 3 only joking unless?". Musk said, "I don't love the idea of being shot by a nutcase". It seems Musk is concerned that the public data will allow for people such as paparazzi, fans, or dangerous stalkers to track his location and ambush him at airports. A very real problem for people of high celebrity status.
Musk continued and asked Sweeney how much he has made off the Twitter accounts, to which Sweeney said less than $20 a month. Musk then offered Sweeney $5,000 to terminate the account so "crazy people" wouldn't track his location. Sweeney replied by saying, "Any chance to up that to $50k? It would be great support in college and would possibly allow me to get a car, maybe even a Model 3."
Musk said he would consider the offer and since hasn't replied. If you are interested in reading more about this story, check out this link here.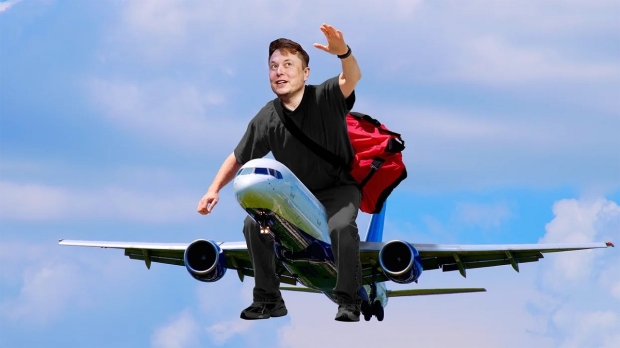 Related Tags