All-in-one water-cooled GPUs are relatively new, and we've seen several AIO releases in recent years. Mostly, these have been limited to the high-end flagship models, like the GeForce RTX 3090 or, more recently, the GeForce RTX 4090. Today we've got word that GIGABYTe is expanding its AORUS WATERFORCE graphics card line-up to include two new GeForce RTX 4070 Ti models.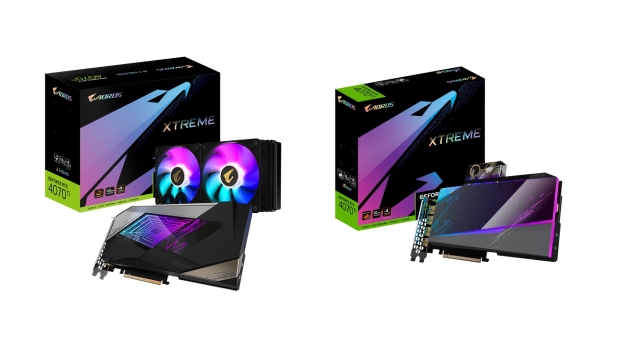 The AORUS GeForce RTX 4070 Ti XTREME WATERFORCE 12G and AORUS GeForce RTX 4070 Ti XTREME WATERFORCE WB 12G have launched, with the latter designed for those with an open-loop water-cooled system. GIGABYTE promises "exceptional durability" and "leak resistance" for long-term efficiency and reliability.
Although a couple of steps down from the flagship RTX 4090, the GeForce RTX 4070 Ti is a good candidate for an AIO solution as it offers up GeForce RTX 3090-like 4K performance to make it still extremely powerful for modern PC gaming.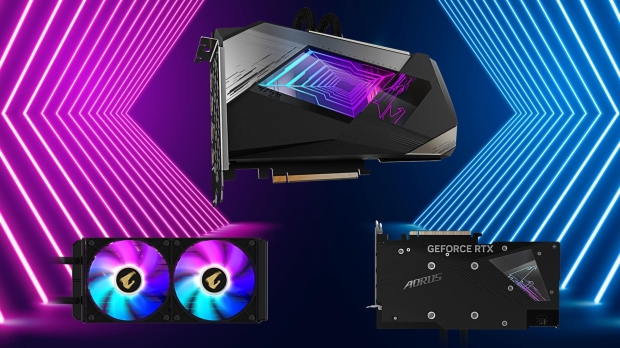 Going the AIO route means better thermal performance and overclocking potential, and the AORUS GeForce RTX 4070 Ti 12GB XTREME WATERFORCE features a Boost Clock speed of 2700 MHz compared to the reference card's 2610 MHz. The GPU, VRAM, and MOSFET are all actively cooled to open the door to additional overclocking without worrying about a single component holding things back.
In terms of cooling, you've got a 240mm radiator with two 120mm ARGB fans, with RGB Fusion lighting on the front and the back of the card, too - delivering an impressive-looking GPU in terms of style. The build quality here is uniformly excellent, with high-end components used throughout, and they even come with an extended four-year warranty.