ASUS has showcased an interesting concept GeForce RTX 4060 Ti, adding a PCIe Gen 4 M.2 SSD slot onto the back of the GPU to use unused PCIe lanes. NVIDIA's GeForce RTX 4060 Ti uses x8 lanes, so the full PCIe x16 slot has extra room for a Gen4 M.2 SSD to utilize a PCIe x4 interface. Although strange, the M.2 SSD-equipped GeForce RTX 4060 Ti that features storage on the same PCB begins to make sense.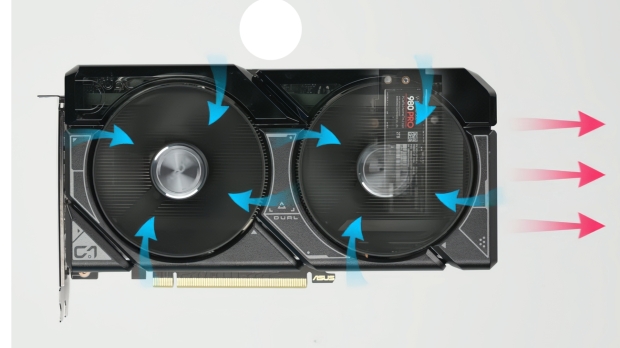 Tony Yu, ASUS's General Manager,gave a close look at the concept showcasing that the placement of a Samsung 980 PRO 2TB SSD on the back of the GPU means that the heatsink and cooling for the efficient GeForce RTX 4060 Ti eliminate any concerns around the SSD overheating. We saw temperatures remain low during a benchmark, so the excessive cooling on the GPU helps keep the SSD storage cooler than the traditional install-it-on-the-motherboard route.
Due to the small size of M.2 drives, the cutout on the concept GeForce RTX 4060 Ti blends in with the backplate of what looks to be a customized version of the ASUS Dual GeForce RTX 4060 Ti - and it looks very cool.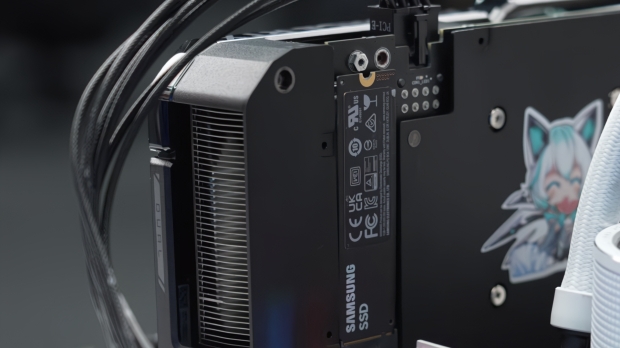 For a new gaming rig in 2023, it's not uncommon for people to have a dedicated SSD for game installations across Steam, Battle.net, Xbox, and other platforms. With that in mind having the SSD on the GPU feels like a great way to combine the hardware and storage that will power your PC gaming-a simple and elegant solution.
However, this is not the first time we've seen an SSD on a GPU; in 2016, we reported on AMD's Radeon Pro SSG, designed for high-performance computing. Where that was more about expanding access to high-speed memory, ASUS's GeForce RTX 4060 Ti concept is not meant to solve any VRAM limitations with the 8GB model; it's simply somewhere else to put that PCI e Gen 4 storage.
There's no concrete info on when or if ASUS will launch this SSD-powered GeForce RTX 4060 Ti, so stay tuned.