ZeniMax's Head of Publishing Pete Hines explains why some Bethesda games go exclusive, and highlights the general merits of platform exclusivity that apply to all independently-operated game developers.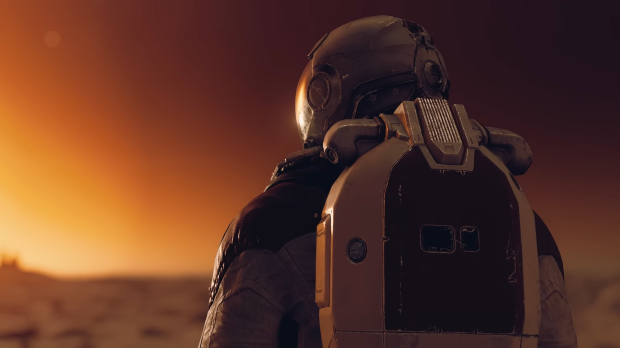 Starfield is a full-on Xbox exclusive, but it wasn't always going to be. Microsoft's $7.5 billion buyout of ZeniMax, Bethesda's parent company, changed things. In yesterday's evidentiary hearing in the FTC v Microsoft trial, ZeniMax's Pete Hines revealed key information about exclusivity deals, how such deals benefit ZeniMax, and how the publisher fits into Microsoft's games division.
Hines' testimony first reveals that ZeniMax is a limited-integration company, meaning that ZeniMax's studios--Bethesda Game Studios, id Software, Tango Gameworks, ZeniMax Online, Arkane, etc--do not report or answer to Xbox Game Studios head Matt Booty. Instead, ZeniMax reports directly to Phil Spencer.
In his testimony, Hines made it clear that ZeniMax and Xbox's games division decides exclusivity on a "title-by-title basis."
While ZeniMax's teams can recommend exclusivity or multi-platform releases, the publisher does not have the final say. ZeniMax is a limited-integration company but it is still owned by Microsoft. As we've previously reported, Phil Spencer has the final say on whether or not a first-party game is Xbox exclusive.
The ZeniMax publishing exec goes on to explain the merits of exclusivity, saying that isolating any game to one platform has tremendous benefits for developers.
"Todd has called Starfield an irresponsibly large game. Focusing on fewer platforms has been a big benefit to that team," Hines said.
"You go to fewer platforms, your development gets more streamlined. It just needs to run as well as possible on one box, on PC--you know, a narrow focus always helps."
Read Also: MachineGames new Indiana Jones game was multiplatform before Microsoft's acquisition of ZeniMax
Exclusivity reduces development time, removes complexity of having to make games for varying systems, and allows the studio to more effectively test for bugs and deploy fixes. With this in mind, it's no wonder why Xbox's Matt Booty said that Starfield will ship with the fewest bugs out of any Bethesda game.
If a game is not exclusive and goes multi-platform, Hines said: "It's going to take longer, it's going to cost more. It's just a far greater risk in my mind."
Could Starfield reach its September 2023 launch without exclusivity? "In my opinion, no, this game would not be coming out in 9 weeks if we were supporting an entirely different platform."
Hines was asked by Judge Corley about exclusivity deals in general, and why the new Indiana Jones game was made Xbox exclusive (the Indiana Jones game, Project Relic, was originally multi-platform but then switched to Xbox exclusive after the merger).
"The primary one in my view is what I said about reducing risk and trying to get to a degree of certainty. You're dealing with a licensor who's going to have a ton of feedback on what you're making, add a lot of time to your schedule, you're required to provide a release window. You immediately have a clock that's ticking.

"Before acquisition, we were a small independent publisher. We are not somebody who can afford misses or failures. Being independent and fighting publishers that are multiple times larger than you, we can't afford to miss. We have to stack the deck in our favor."
This thought process is applicable to all exclusivity deals. Coupled with upfront funding, royalty deals, and marketing opportunities, exclusivity deals like the ones Square Enix and Capcom sign with PlayStation can reduce overall development time and allow a company to release their game more quickly and with less bugs.