ZeniMax's head of publishing Pete Hines indicates that MachineGames' Indiana Jones game was originally a multi-platform game before Microsoft purchased ZeniMax in 2021.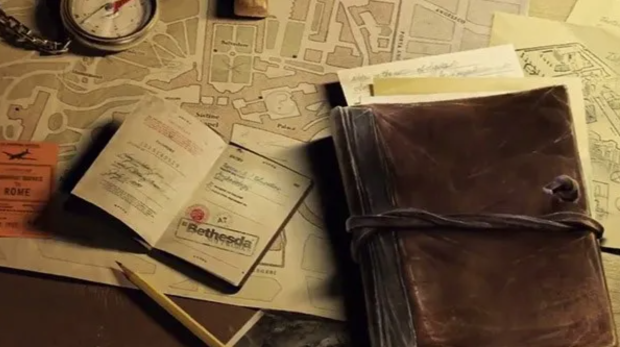 New testimony and evidence in the FTC vs Microsoft evidentiary hearing reveals details about MachineGames' Indiana Jones project (aka Project Relic). Although the game was revealed in 2021, the new Indiana Jones game actually pre-dates Microsoft's acquisition of Bethesda. As it turns out, Disney had signed a licensing deal with ZeniMax before the acquisition was made.
Following the $7.5 billion buyout, Disney had inquired on which platforms the Indiana Jones project would release on. This makes sense, as Disney probably prefers wider net of platforms that could reap more sales revenues. In the hearing, FTC counsel asked ZeniMax's Pete Hines if the licensing deal was leader-changed, and Hines confirmed that it was. The original licensing agreement saw the Indiana Jones game coming to multiple consoles. Hines also confirmed that the Indiana Jones project is indeed an Xbox platform exclusive, meaning it won't be coming to PlayStation.
In the hearing, Xbox Game Studios head Matt Booty said that Phil Spencer ultimately makes the final decision on exclusivity. Before the acquisition, Bethesda and ZeniMax believed it had to release the game on as many platforms as possible.
When asked why Bethesda changed its mind, Here's what Pete Hines said about that process:
The primary one in my view is what I said about reducing risk and trying to get to a degree of certainty. You're dealing with a licensor who's going to have a ton of feedback on what you're making, add a lot of time to your schedule...you're required to provide a release window. You immediately have a clock that's ticking.

We liked the idea of bringing it to Game Pass and all the players we could reach there.

Before acquisition, we were a small independent publisher. We are not somebody who can afford misses or failures. Being independent and fighting publishers that are multiple times larger than you, we can't afford to miss. We have to stack the deck in our favor."
Elsewhere in his testimony, Hines talked about the benefits of exclusivity. Having a team focus a single platform frees up developers to really double-down on that specific hardware and optimize their game for that system.