Universal's next big video game adaptation will be based on The Legend of Zelda, sources have told renowned film critic and reporter Jeff Sneider.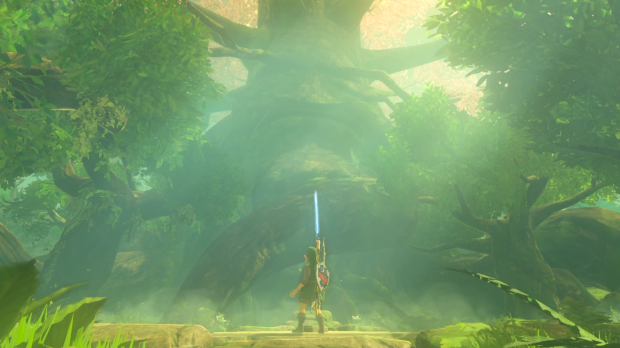 Following the billion-dollar success of the Super Mario Bros. Movie, reports indicate that Nintendo is currently working out a mega-deal with Universal on a film adaptation of its popular Zelda franchise series. Illumination, the production studio that animated the Mario film, is likewise expected to bring Link's grand fantasy adventure to the big screen.
"I got this tip last week from a great source. I didn't want to just blurt it out, and I did call yesterday but I never heard back. So we're just going to put it out there. Again, not a big shocker, but from what I'm told it's getting close to official," Sneider said in a recent episode of The Hot Mic video series.
I'm told that Universal is in fact closing a 'big deal' with the Nintendo Corporation for The Legend of Zelda. Zelda is looking like the next big Illumination-Nintendo franchise. Which again, I think we were all sort of expecting, but I'm told that is happening."
Sneider goes on to say that Nintendo could be charging quite a bit to deliver IP rights to Universal. Exact amounts are unknown, however the Super Mario Bros. Movie broke $1 billion in sales and is now the top-grossing animated film of all time. Records indicate that Super Mario is the top-selling video game franchises in the history of the industry, and Zelda is generally less popular than the power-up plumber duo, however Nintendo has enjoyed significant success with the latest Zelda Tears of the Kingdom game which has become the fastest-selling Nintendo game of all time in the Americas.
"It's going to cost...it's costing Universal a pretty penny because of the success of Super Mario. Nintendo kind of knows its worth at this point. I'm told that is now going to be a reality," Sneider said.
"I think Mario is on a different level. I imagine they're going to take their time with this, they want to get it right, they want to get the voices right."
Neither Nintendo or Universal have announced any concrete details on a possible Zelda film, however Nintendo management has expressed interest in bringing more of its IPs to the big screen.
Universal has also teamed up with Nintendo for Super Mario Bros. World, a popular theme park attraction at Universal Studios Japan, with plans to expand the park to other worldwide regions.