Diablo IV is here, and on PC and console, there are millions of players slaying demons throughout Sanctuary as they hunt for legendary gear in their quest to put a stop to Lilith. The only thing missing is taking Diablo IV with you on the go and playing on a portable device like Valve's Steam Deck. But that's an easy fix.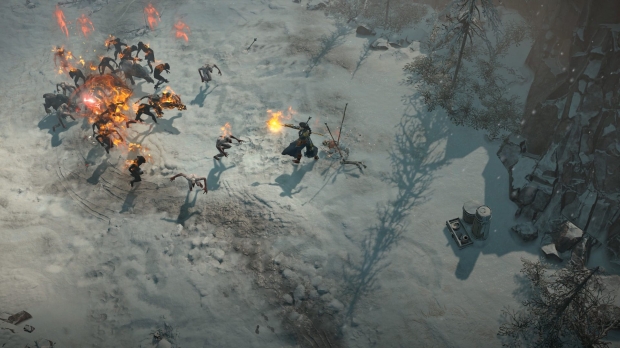 The Steam Deck has been a game changer for portable PC gaming, but as it runs a Linux-based OS out of the box, you are limited to what's available and compatible with the Steam platform.
For those looking to fire up some portable Diablo IV, which requires Blizzard's Battle.net app, there is good news - getting Diablo up and running on the Steam Deck is relatively easy. The key to getting Diablo IV running on Steam Deck is to run the Battle.net client natively on the handheld, and thankfully that can be achieved with a few simple steps.
No matter the PC platform Diablo IV requires up to 90GB of storage, so make sure you've got the room before running through the following steps.
First, you must launch into Desktop Mode on your Steam Deck. This is done by pressing the Steam button, selecting Power, then switching to Desktop Mode.
Using the Discover tab, search for an app called Lutris - an Open Source gaming platform for Linux. Install it.
Once Lutris is installed, fire it up (still in Desktop mode), press the + button, and search for Battle.net - Blizzard's launcher. Install it.
Fire up Battle.net, log in with your account details, select Diablo IV, and install it.
You'll now be able to launch Diablo IV and play the full game from the comfort of your Steam Deck handheld. To add the option to launch the game using the default Steam Deck view, select 'Games' from the Desktop Mode's top bar and select "Add non-Steam Game to My Library." You'll want to choose Lutris, which will let you access the app and Battle.net directly within your Steam library.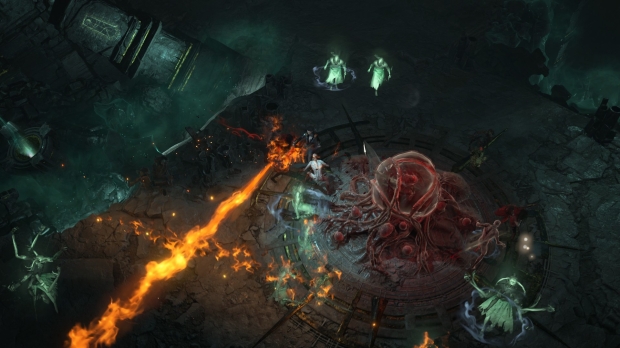 The good news is that Diablo IV runs exceptionally well on the Steam Deck, maintaining a solid 40 frames-per-second even with the optional HD Texture pack installed.
Diablo IV is optimized for controller input and plays great on the Steam Deck. From within the game, you'll want to set the quality setting to Medium, enable AMD FSR 2 using the Quality preset, and bump up the sharpness to suit your preferences.
You'll also want to set the Steam Deck to the 40Hz and 40 fps cap for longer battery life and turn off Distortion and Low FX in Diablo IV's graphics settings. Finally, to improve UI readability increase the Font Size to 'Large' and the Cursor Size to 'Medium.'