Apple's new AR headset is called the Vision Pro, and pre-orders start in 2024 for $3,499.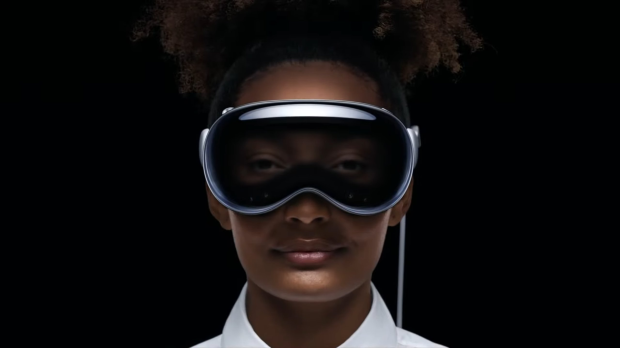 Today Apple announced its new spatial computing platform with the Apple Vision Pro, a headset that aims to revolutionize the worlds of productivity and entertainment. Unlike other headsets, the Vision Pro has no external inputs like controllers and remotes. Instead, the Vision Pro relies solely on your eyes, voice, and hand gestures to navigate, create, and use applications.
The Vision Pro has seamless pass-through so that wearers can always see the real-world around them, and can display apps, movies, and games on digital screens. Apps can be launched in layered formats and three-dimensional objects can sit in front of or behind the digital screens.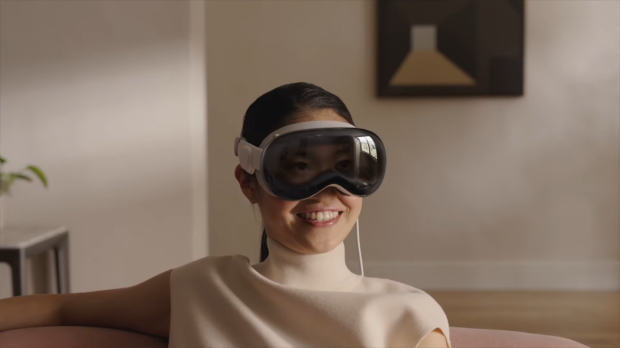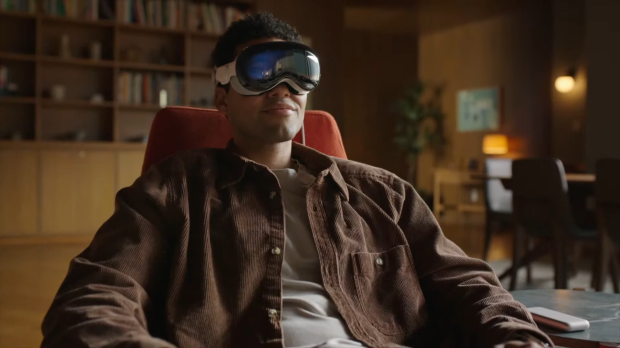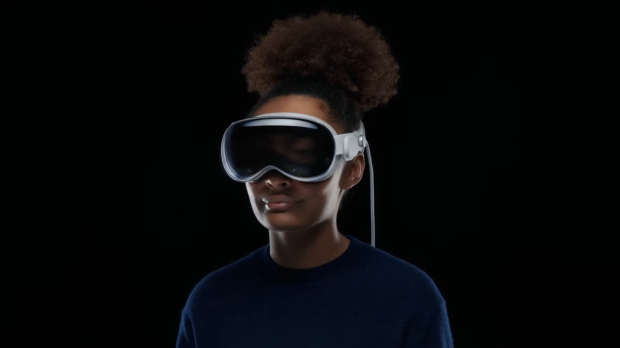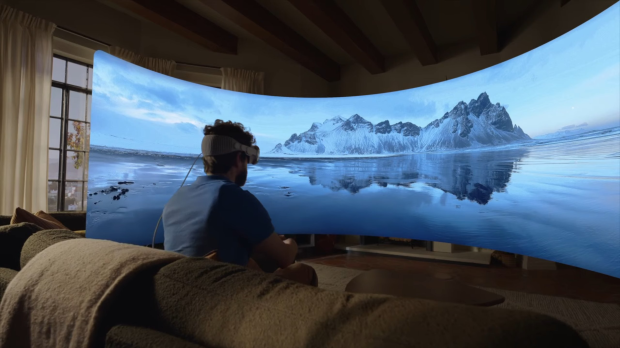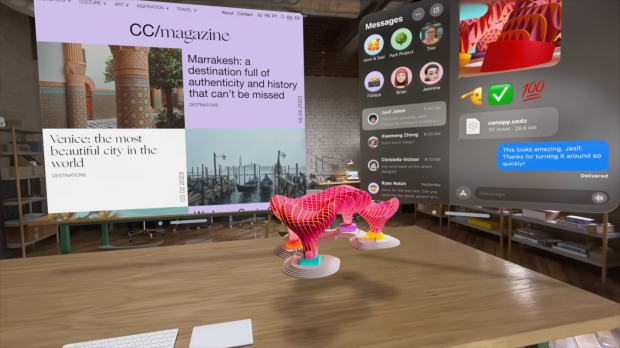 One nifty feature is that users can seamlessly import their mac screens into the Vision Pro's display. Simply looking a mac's screen will effortlessly blow up the contents of the mac screen as a large image through the Vision Pro, allowing users to instantly pick up where they left off on other devices.
Powered by a new operating system that connects powerful machine learning software with advanced hardware, the Vision Pro's spatial computing platform utilizes a dual-chip design including an onboard M2 chip in conjunction with the all-new R1 sensor processing Apple silicon chip.
Audio solutions include built-in spatial audio pods that tap built-in sensors for raytraced audio in order to match external environment sound ranges.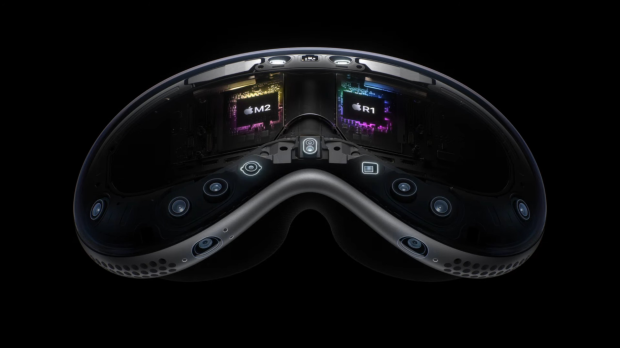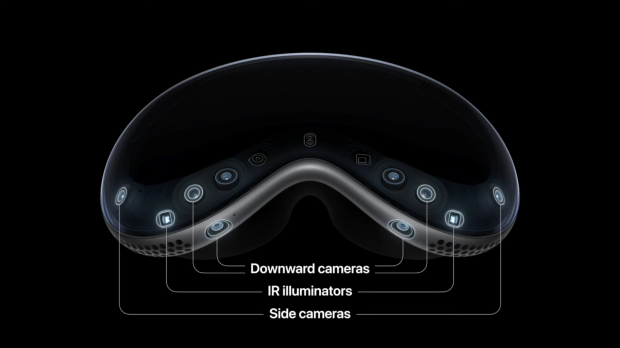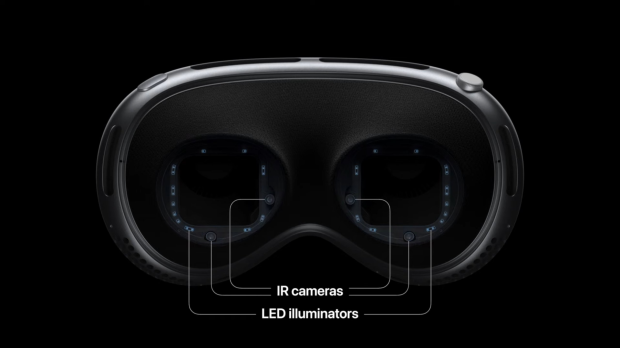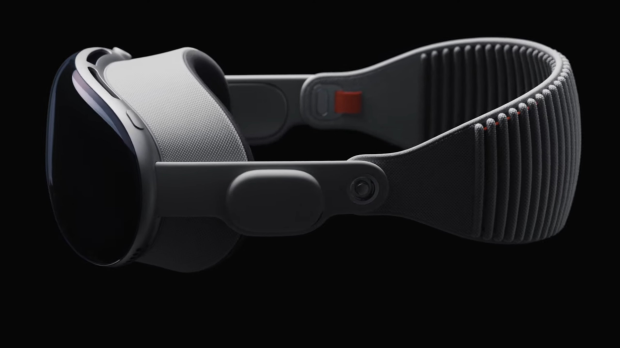 Apple boasts that the Vision Pro's display is able to push 23 million pixels across 2 panels that are each the size of a postage stamp, and that the Vision pro has more pixels than a 4K TV for each eye.
For entertainment, the Vision Pro automatically dims surrounding light when watching films and can scale the screen "beyond the dimensions of your room" to "turn any room into your own personal movie theater."
Battery life is just 2 hours when hooked up to an external battery, but the device has all-day battery when plugged in.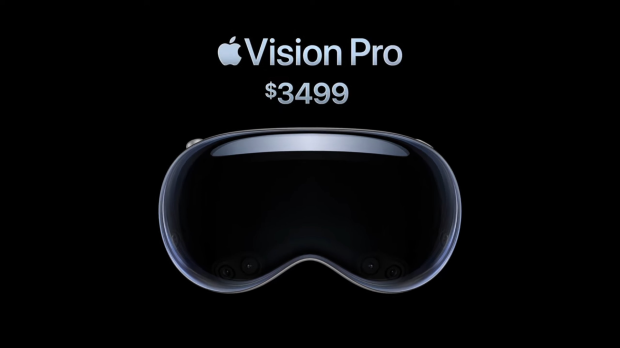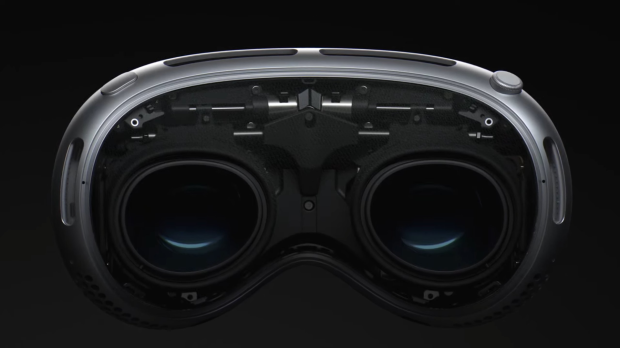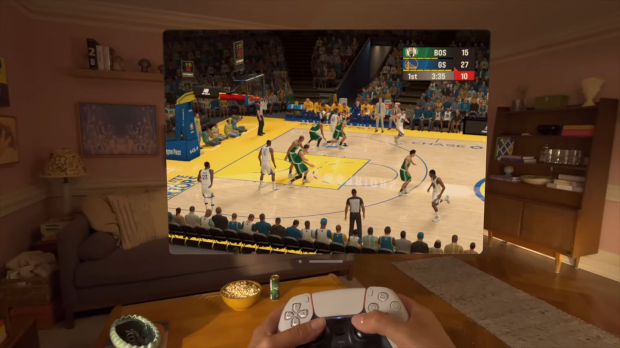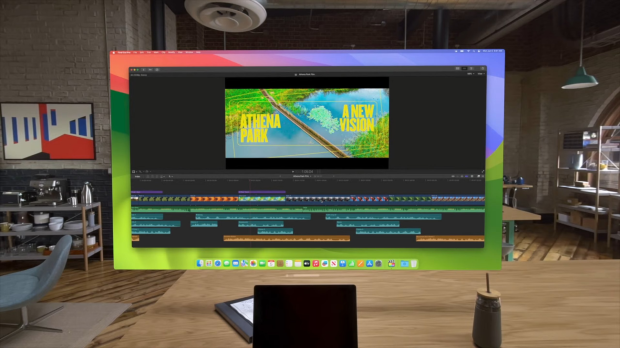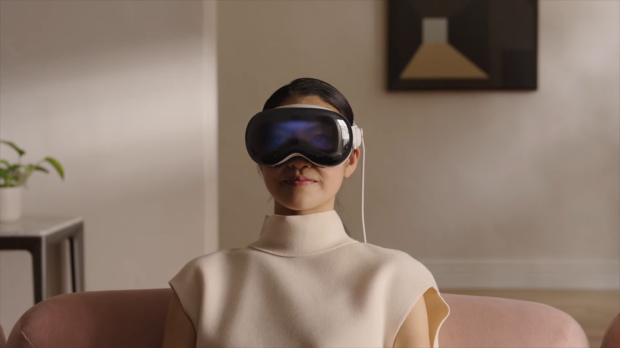 Apple Vision Pro key info:
Costs $3499

Pre-orders begin early 2024

Supports 3D movies

100 Apple Arcade games on day 1

Disney+ on day 1

Apple working with Unity to import games and apps to Vision Pro

Syncs with iPhone, iPad, and mac

EyeSight shows wearer's eyes when pass-through is enabled

OpticID uses your eyes as security keys

2 hour wireless battery life, all-day battery life when plugged in

Modular parts can be swapped out (straps, rests, lenses)