Intel could have Beast Lake desktop processors in the pipeline that are hugely clocked up and designed for excellent single-core performance to challenge AMD's 3D V-Cache (X3D) chips in the gaming arena.
Moore's Law is Dead (MLID) makes this claim in a new video (that also discusses Arrow Lake in-depth, which we cover here), and upfront we should note that this rumor needs to be regarded with a lot more skepticism than usual (wheelbarrows full of the stuff, frankly).
MLID tells us that the purported Beast Lake silicon is in early development - it might arrive in 2026, at the earliest - and the leaker isn't even sure if it's a new architecture or just some kind of "side project" we're told.
Whatever the case, apparently the plan is for an "extreme focus" on single-core performance and "absurd" clock speeds (and IPC gains) at the expense of die size (and power usage to some extent, too, we can guess).
MLID says there are a couple of possible designs here, but Beast Lake will push past the 8 performance core ceiling Intel has been sticking to. There may be 10 'extra big' cores (even beefier performance cores) alone with no efficiency cores, or possibly 4 'extra big' cores plus 32 efficiency cores, but whatever the case, we can expect gaming performance to be boosted massively. That's the point, after all - to take on AMD's X3D range.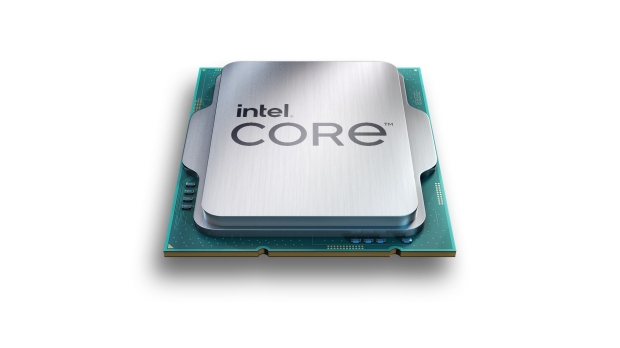 Beast mode?
Even if Intel is mulling over such a Beast Lake range, as MLID contends, we should remember that it's only experimenting with the idea at the moment, so there's always the possibility that this will all come to nothing and end up scrapped.
MLID also mentioned Panther Lake, the next-gen after Arrow Lake, and how this is supposedly now using a new architecture for the performance cores (Cougar Cove, which may mean it's renamed to Cougar Lake, in fact).
Whatever the case here, we can expect a big performance uplift compared to Arrow Lake - and the latter is already promising seriously major gains itself.
MLID reckons Panther (or Cougar) Lake will offer a 30% to 40% increase for single-core performance, and 15% to 20% for multi-core, in comparison to Arrow Lake. That's with the flagship, which is likely to be an 8+32 (performance/efficiency) configuration processor in both cases for these generations (although Arrow Lake may yet be 8+16 at the top-end).
Intel wants to get Panther Lake to market in good time, we're told, and the schedule calls for a late 2025 release, so a year after Arrow Lake which is due late in 2024. Panther Lake will use the same socket as Arrow Lake, so it won't require a motherboard upgrade.
Overall, Intel's strategy for desktop CPUs is to have these massive gains in future generations down the road - Arrow Lake, Panther/Cougar Lake, and maybe Beast Lake - while settling for treading water in the near term with a simple Raptor Lake refresh which won't be very exciting later this year (Q3 in theory).