A yet unheard-of future generation of Intel processors might have been revealed courtesy of a leak via a LinkedIn profile.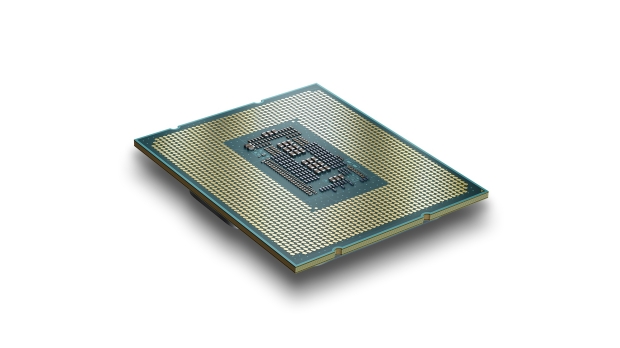 Tom's Hardware spotted the profile in question for an Intel graphics hardware engineer, which contained details of the products they're working on - and that included Panther Lake.
As a graphics engineer, they are of course on the integrated GPU side of the equation, and apparently, Panther Lake processors will use Intel's Xe3 Celestial GPU architecture.
Currently, Intel has released its first-gen Arc Alchemist products, and Celestial will be the third-gen range (with Battlemage coming next as the second-gen).
Given that, and the release timeframe of Lunar Lake, which is expected to debut in 2024, we can guess that Panther Lake will follow Lunar, and should therefore arrive in 2025 (perhaps). However, that's making a whole bunch of assumptions, including that the LinkedIn profile details weren't simply a mistake or made up somehow.
As ever with rumors, apply plenty of seasoning and bear in mind that particularly with hardware releases, even if things are planned by Intel right now, the further in the future they are, the more likely things could slide or change.
In all honesty, it feels like Intel is cramming a lot in here if what the grapevine believes in terms of future silicon release timeframes comes to fruition.
We'll get Meteor Lake later this year, then Arrow Lake just after - early 2024? - followed by Lunar Lake possibly late in 2024, and then Panther Lake (if that is the next-gen after) in 2025. So, looking at that jam-packed schedule, it's not difficult to imagine we could be waiting longer for Panther Lake.
Although it's also true that Intel is going to be departing from its usual formula, if the rumor mill is right, with Meteor Lake perhaps topping out at six performance cores (pushing up efficiency cores further still from Raptor Lake).
That could mean high-end (Core i9) models are skipped with Meteor Lake and might instead be brought in with Arrow Lake. In other words, desktop PC enthusiasts might be waiting some time yet for a successor to the Core i9-13900K, or indeed Intel is going to pack in the generations more tightly as is predicted.
At any rate, we'll likely hear more about Panther Lake soon enough if it's real, with further leakage - or maybe even official word from Intel in the form of an initial reveal or teaser.
In case you were wondering, the engineer's LinkedIn profile has now been altered to remove the mention of Panther Lake, though not before Tom's Hardware screenshotted it for all to see.