If it falls under the PC gaming umbrella, then there are at least a dozen or more examples to see at Computex 2023, including gaming keyboards. If I had to choose one that impressed me regarding build quality, style, and feel, it must be Ducky's ProjectD Outlaw 65.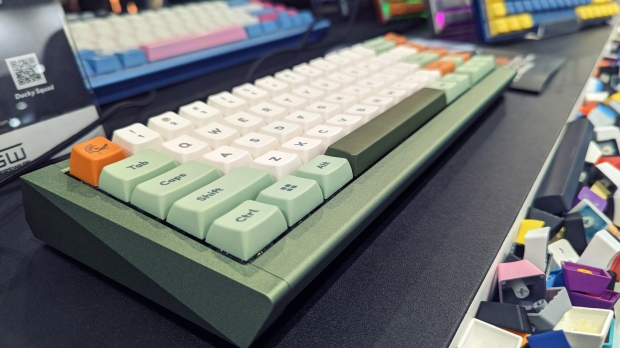 It's not only built like a tank (with the weight to match, seriously, it's probably the heaviest keyboard we've ever picked up) but could even launch with a price point upwards of USD 599 (or somewhere in the region of USD 499). Pricing comes down to its 'spare no expense' construction and full customization. This isn't an off-the-shelf keyboard; it's a DIY kit you'll need to assemble.
DIY mechanical keyboard kits are always more expensive, like buying a car's parts and trying to assemble them. Okay, it's not that drastic. But, the luxury car world has partly inspired Ducky's ProjectD Outlaw 65, and at Computex 2023, we saw all 11 layers of the impressive keyboard on display. Let's break them down.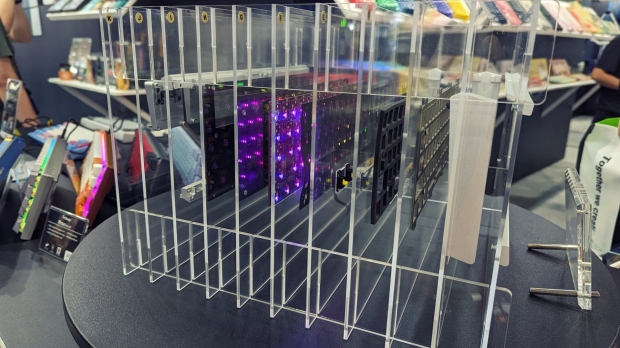 The front and rear top

Side and spacer

FR-4 plate

Some plate foam

Stems and housings

A PE sheet

The PCB

Bottom foam

Carbon fiber case plate

Front and rear base

Stand and branding plate
It also features full RGB and supports all MX switches.
Ducky keyboards are considered some of the best in terms of customization and feel, and no doubt ProjectD Outlaw 65 is the company's most ambitious and impressive to date. It's also the most robust and has the weight and feel of something that could survive a nuclear blast. Everything you see on the keyboard can be mixed and matched to create a unique and personal look, so Ducky's latest offers unmatched levels of high-end customization.