ASRock has announced a selection of new gaming monitors at Computex 2023, introducing a few conventional-sized displays aimed at mid-level gamers.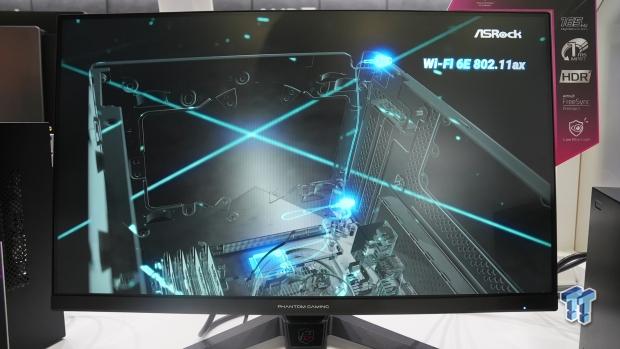 ASRock was kind enough to invite me to their press conference to debrief me on the selection of gaming monitors, and in this article, we are going to take a look at the company's 1440p and 1080p variants. Starting off, we have the PG27FF1A, which is a flat 1920 x 1080p 27-inch FHD IPS display equipped with a 165Hz refresh rate. Additionally, ASRock explained that the PG27FF1A has a 1ms response time, a color space of 94% DCI-P3 / sRGB 123%, a maximum brightness of 250 nits, a contrast ratio of 1100:1, and HDR10.
Furthermore, the PG27FF1A is outfitted with speakers, 1x DisplayPort 1.2 port, 2 x HDMI 2.0 ports, 1x 3.5mm headphone jack, AMD FreeSync certification, and VESA mounting support. Moving on to the 1440p variant, ASRock explained to me the PG27QF2A is a 27-inch QHD flat IPS display that is also 165 Hz, has NTSC 90% color space, 1x DisplayPort 1.2 port, 2 x HDMI 2.0 ports, and an integrated 7dBi Wi-Fi antenna. Currently, there is no word on the price for either of these displays.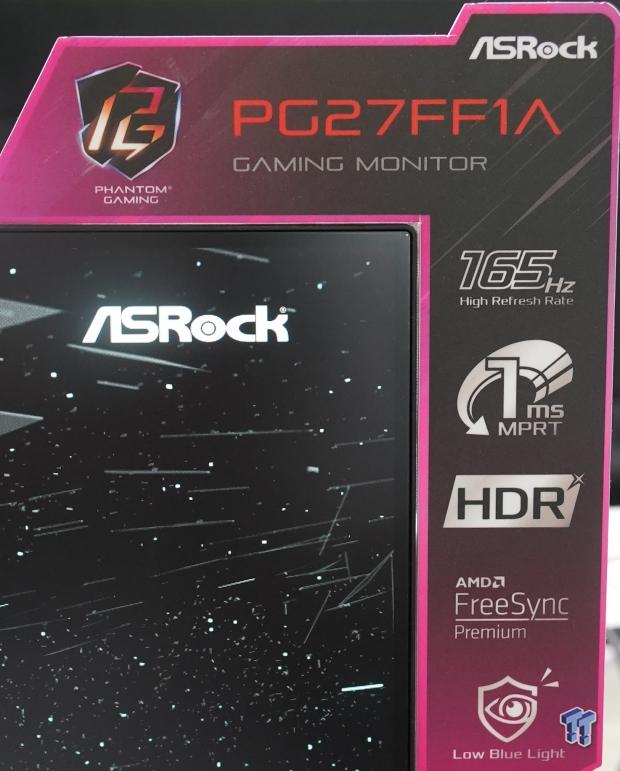 "Furthermore, the PG27QF2A IPS gaming monitor, designed with mainstream specifications, offers 2K QHD resolution with 165Hz high refresh rate. It featured a brand-new Phantom Gaming design and inherits the exclusive built-in Wi-Fi antenna, ensuring stable Wi-Fi reception on PCs and resolving latency and lag issues for online gaming," writes ASRock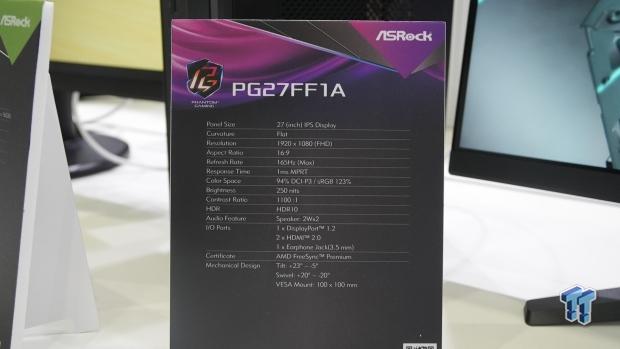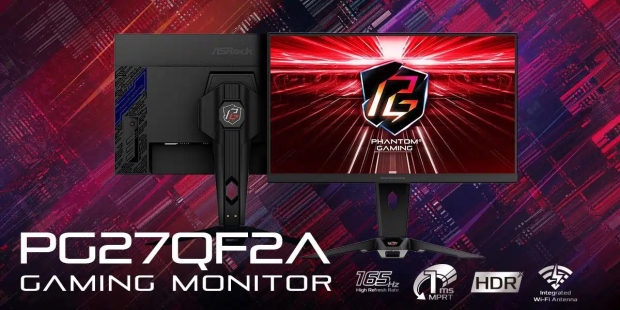 If you are interested in reading more about these monitors, check out this link here.