Sony's video games business is no longer console-only, but executive management reiterates that PlayStation is still console-first.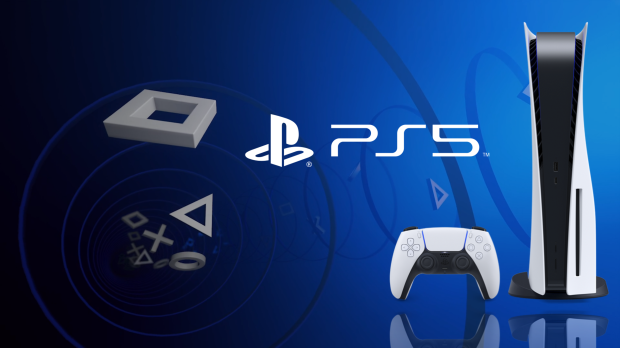 Today, Sony Interactive Entertainment announced the latest first-party PS5 exclusive to cross over to PC, and this time it's Ratchet and Clank: A Rift Apart, one of the premiere PS5 launch games that flexed the console's ultra-fast SSD. While Sony's expansion onto PC has been well-telegraphed by the company since Horizon Zero Dawn's released onto Steam in 2020, the continued exclusivity-breaking has divided some PlayStation faithful.
The reality is that PlayStation consoles are still tremendously important for Sony, and the PS5 is the beating heart of the whole operation. SIE executives have made it clear on numerous occasions, and taking a closer look at PlayStation's operations only underlines this fact.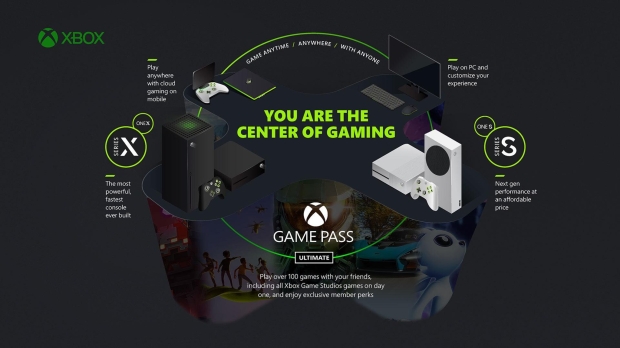 Sony is indeed following in Microsoft's footsteps with its PC expansion efforts, but it's doing so on its own terms. Sony does not need to significantly disrupt its core business so dramatically in order to compete, whereas Xbox needed a major phase-shift to shake up the industry, and it did so with Xbox Game Pass.
Release timing cadence is the biggest difference between Xbox and PlayStation PC strategies. Xbox made it a point to release first-party games as day one releases on Xbox Game Pass and PC. Sony, on the other hand, is sticking to its original plan to release PC ports every 2-3 years after a game's release. The strategy relegates PC as an additive branch of Sony's video games business rather being a main component.
Apart from cross-platform releases, Sony's financials are probably the clearest instance of just how important PlayStation is, and why PC will always be a secondary platform.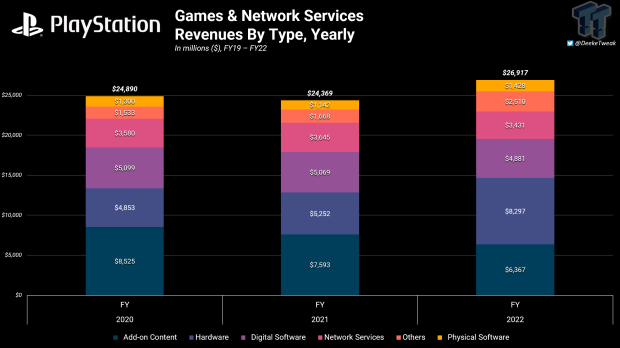 Data indicates that PC gaming is an exceptionally small part of PlayStation's operations. In FY22, PlayStation generated a total of $26.917 billion in revenues, a new all-time record for the games division.
PC gaming made $250 million in FY22. This means that Sony earned less than 1% of its total video games revenues from PC games throughout Fiscal Year 2022. By the end of this period, Sony had eight major first-party PlayStation exclusives available on PC.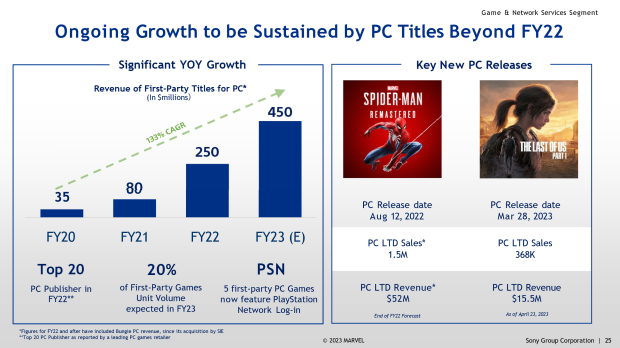 We also have to remember that Sony is now distributing its games onto Steam and the Epic Games Store, so it's on the reverse side of the sales stall. Sony controls the PlayStation Network and the PlayStation Store, and keeps 100% of revenues from sales generated from first-party games. They also take a lucrative cut from other publishers who sell games on their market-leading storefront, whereas they have to shell out a portion of sales revenues to Valve and Epic Games for games sold on PC.
PlayStation consoles are also massive profit-generators for Sony. The company earned a record-breaking $8.3 billion from PlayStation hardware sales in FY22, and the rest of the segments were also firing on all cylinders.
Management also talks about how important it is to satisfy the "pent-up demand" for PlayStation 5 console hardware. The supply issues from COVID-19 significantly disrupted what could have otherwise been a massive launch. Sony has been playing catch up since then, having shipped 25 million PS5s in FY22, and with a further 30 million units planned to ship in FY23.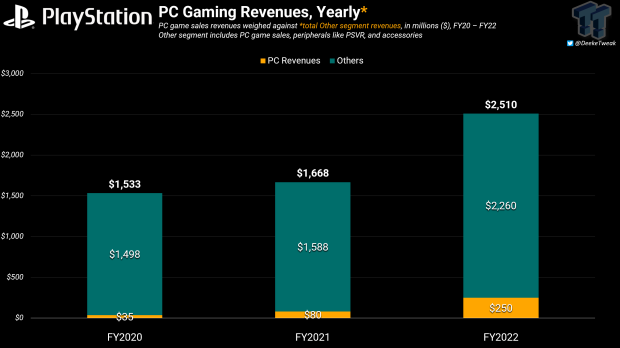 So if PC gaming isn't making all that much comparatively ($250 million is still a lot, though), why is Sony potentially breaking its boundaries and re-inventing its brand? Is this extra revenue worth the potential reputational harm Sony may suffer in the eyes of PlayStation faithful?
Sony's PC expansion efforts are about more than just game sales. In fact, Sony's PC efforts started a bit ago with PlayStation Now streaming made available on the platform. It's just that dedicated first-party once-exclusives are now available to buy and download.
The company has great ambitions to eventually release its new live service games simultaneously on PC and PS5. The goal is to create multiple entry points into the PlayStation ecosystem and use competing platforms in order to do so.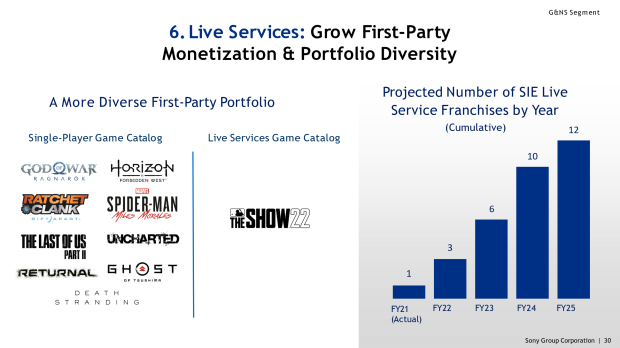 The general idea is to release premium singleplayer experiences on PC to soak up full game purchases while establishing a cross-platform PC-and-console framework that can then be later used to help tie live services to the ecosystem.
Sony has said that its PC games support PlayStation Network sign-ins, and this is important, as it gives Sony even more valuable KPI data in which to judge the performance of its business. It also potentially boosts other metrics like Monthly Active Users (MAUs), which are needed to study and evaluate the health of live service games and the PlayStation business in general.
These KPIs matter on both a logistical level, but they make for good investor presentations and briefs like the ones that we've cited for this article (and many others).
Once the live games hit PC, Sony will be able to hopefully tap into that established framework and attempt to monetize users with live service microtransactions.
So while PC is expected to grow to a $450 million segment for Sony, and PC is a "significantly profit contributor" to the PlayStation business, the PS5 remains front-and-center as Sony's undeniable focus.
Sony is firmly console-first with its games, as demonstrated by the staggered release cadence on PC, and on a basis of general business operations due to the sheer size, scope, and profitability of the PlayStation console ecosystem.