Following years of controversy, Konami is back in the public eye for all the right reasons. The publisher has made a big comeback with revivals of its classic franchises, and now Metal Gear Solid is making a triumphant return.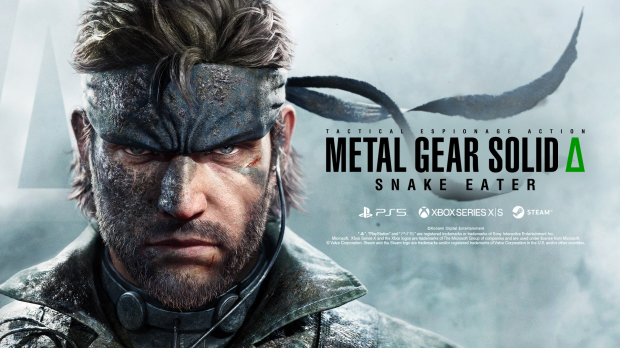 The rumors were right: Konami is officially remaking Metal Gear Solid 3: Snake Eater. The new game is actually called Metal Gear Solid Delta, and here's how Konami explains the name change: "The Delta symbol (Δ) was chosen because its meaning fits the concept of the remake project. Delta means "change" or "difference" without changing structure."
The remake is coming to PlayStation 5, Xbox Series X/S, and Steam, and promises to revivify the 2004 classic with immensely upgraded visuals and features while preserving the key story beats, mechanics, and voice talent. That means David Hayter should be coming back to reprise Snake.
"METAL GEAR SOLID Δ: SNAKE EATER will be a faithful remake of Metal Gear Solid 3: Snake Eater originally released in 2004 for the PlayStation©2.

The same gripping story and engrossing world, but now with cutting-edge graphics and 3D audio, which bring the jungle to life. Get ready for the ultimate survival, stealth and action experience.

A new generation of players and loyal fans alike can experience the origin story of the famed Big Boss, and witness how his legend was forged in the crucible of Operation Snake Eater. The remake will star the original voice characters, rich storyline and expansive features of combat survival in harsh environments evolved with unprecedented graphics and immersive sound.
That's only one half of Konami's latest combo.
The original Metal Gear Solid trilogy is coming to modern platforms via a new bundle. It's called the Metal Gear Solid Master Collection Vol 1 and features the same versions of MGS2 and MGS3 that were included in the excellent HD collection on PS3 and Xbox 360.
The master collection is arriving in Autumn 2023 so we won't have to wait very long, and it may also include extra games and/or content as well.
The Metal Gear Solid news combines well with Konami's new onslaught of Silent Hill games, including a fully-fledged remake of Silent Hill 2 and a smattering of other titles.
There's reports that Konami is also planning to revive its Castlevania franchise in some form, and we already had the excellent Castlevania classic re-releases to boot.