Overclocking fans are in for a treat at Computex 2023, which kicks off next week in Taipei, with G.SKILL bringing the 9th Annual OC World Record Stage 2023 and the 7th Annual OC World Cup 2023 to its booth.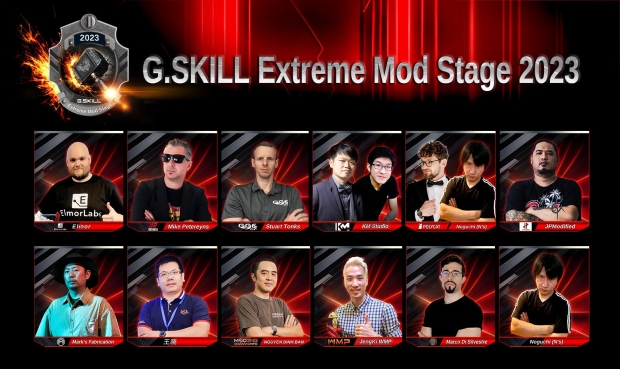 The OC World Record Stage 2023 is set to be one of the most significant overclocking events of the year, with the world's top professional overclockers set to take the stage to try and break as many overclocking world records as possible - with high-performance motherboards from ASRock, ASUS, EVGA, and MSI, as well as G.SKILL DDR5 memory. And plenty of liquid nitrogen (LN2) cooling.
The 7th Annual OC World Cup 2023 will also occur, with nine extreme overclockers competing to take home the lion's share of the $40,000 USD prize pool up for grabs. The winner of the Grand Final (on June 2) will be awarded $10,000 USD in prize money and a KINGPINcooling TEK-9 ICON EXTREME V5 GPU LN2 pot.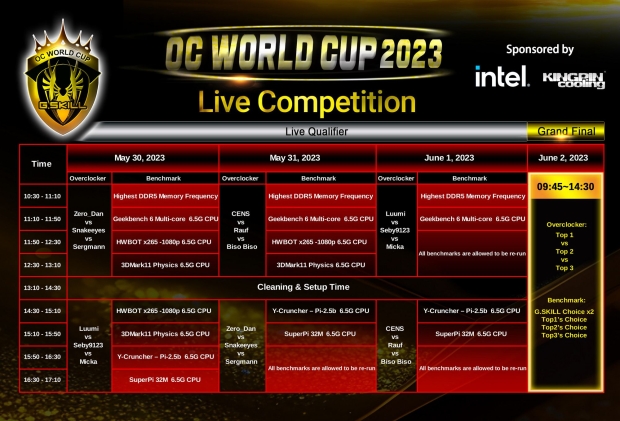 At Computex 2023, G.SKILL will showcase 12 creative PC system mods worldwide for the G.SKILL Extreme Mod Stage 2023. Complete system PC mods are always exciting to see in person, and undoubtedly it'll be great to see these creations on display.
For those attending this year's show, the G.SKILL booth will be in the Nangang Exhibition Center, Hall 1 (TaiNEX 1), 1F, Booth J0601a. And in-between all the liquid cooling, mod, and overclocking action, G.SKILL will also showcase its latest memory kits and high-performance products.