A team of researchers is one step closer to understanding the geological mysteries surrounding the evolution of the Red Planet.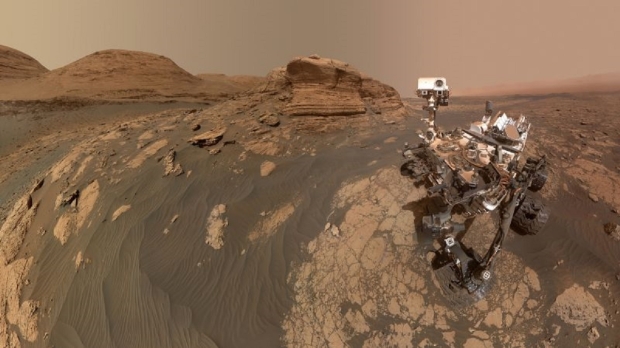 A new paper published in the scientific journal Geophysical Research Letters outlines an analysis of data obtained by NASA's InSight lander. The team looked at the InSight lander's data when it recorded the strongest Marsquake throughout its mission. This Marsquake was so severe that it bounced around the planet three times, giving researchers a lot of interesting data to work with. From that data, scientists were able to determine the thickness of Mars' crust, with current estimations putting it anywhere between 26 and 35 miles thick.
Doyeon Kim, a seismologist at the Institute of Geophysics at ETH Zurich and lead author of the paper, said that Mars' crust is much thicker than Earth's and that the team was also able to find the density of Mars' crust. According to the paper's results, the team was able to prove the density of the crust in the northern Martian lowlands and the southern highlands were similar, putting to bed a long-standing debate in the scientific community about the origin and structure of Martian crust.
Additionally, the team was able to provide an explanation for Mars' mysterious heat source over its billions of years of existence. According to the team, deep within the planet's interior radioactive elements like thorium and uranium are decaying, producing Mars' interior heat. Furthermore, the team's findings could explain zones in Mars' interior called "local melt zones".
Notably, Mars' interior heat source being traced back to decaying radioactive elements means that the Red Planet may be more similar to Earth than what was previously thought as decaying radioactive elements are also part of Earth's internal heat source. All of these findings are more steps toward unraveling the planet's mysteries surrounding its geology and past evolutionary events. Planetary scientists discovering more about the evolution of the Red Planet will assist in understanding the solar system's evolution.
In other news, NASA's James Webb Space Telescope has been used to capture cosmic monsters lurking in deep space. The state-of-the-art space telescope acquired data of supermassive stars sitting with globular clusters, leading astronomers to believe they are the cause of the mysterious abundance of various elements across stars so closely birthed. If you are interested in reading more about the findings of NASA's James Webb Space Telescope or would like to learn more about the mysteries of globular clusters, check out the below link.